Wonderful Use of Outdoor Sofa
Views:0 Author:Site Editor Publish Time: 2019-02-23 Origin:Site
Wonderful Use of Outdoor Sofa
The dining room sofa mainly consists of dining chair, leisure sofa, card seat and so on. Nowadays, some people ingeniously put outdoor sofa in the dining room, which has become a kind of dining room sofa.
We can see the outdoor sofa in various occasions, such as coffee shop, western restaurant, tea restaurant, hotel restaurant and so on. It is an indispensable part of modern hotels, Hotel restaurants, especially tea restaurant, western restaurant, cafe and other leisure places. Modern people's demands on the quality of life are increasingly improving the use of dining room sofas. Nowadays, many kinds of restaurants, such as dining chairs, have entered the homes of ordinary people. According to the lighting and other furniture in the dining room, the dining room sofa can better show his chic and comfortable.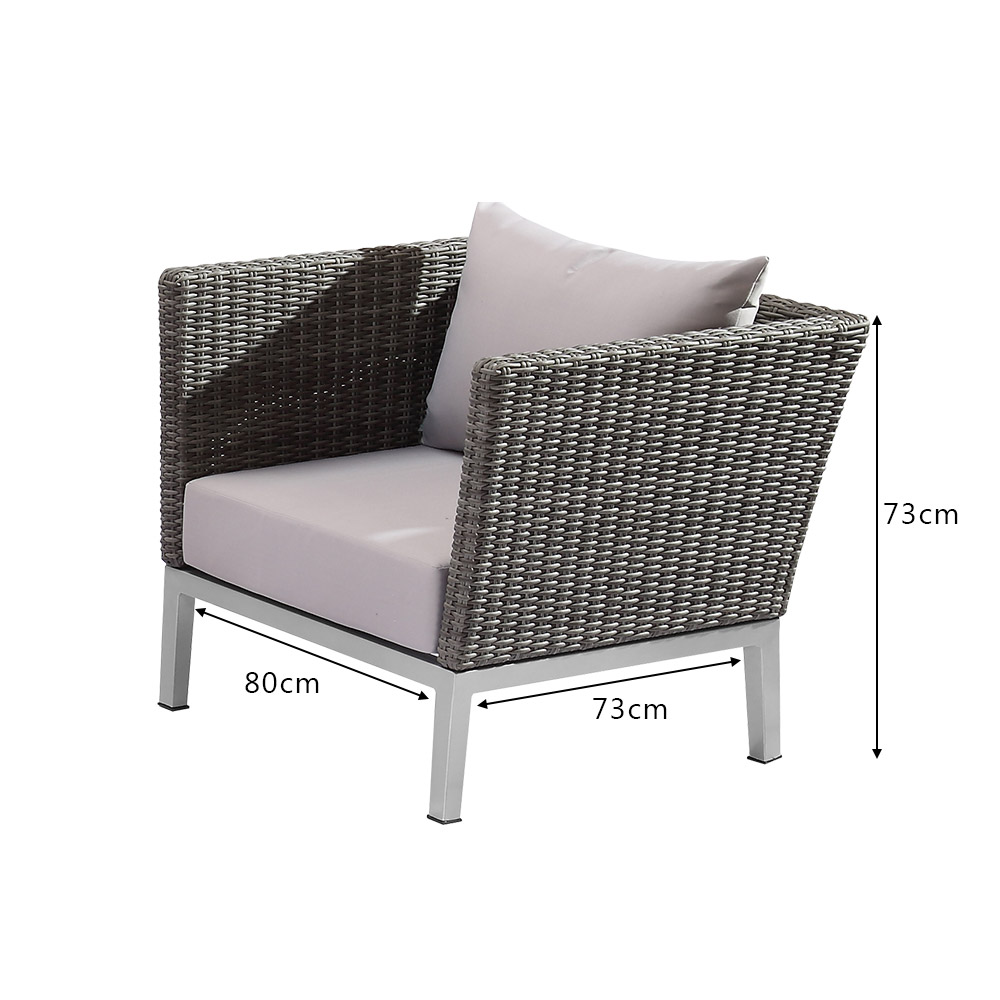 The outdoor sofa is more comfortable and beautiful than the other furniture in the dining room, especially the seating equipment. It is mainly used to provide more comfortable sitting feeling and high-grade atmosphere for guests. Because of its comfort and high-end nature, many leisure and high-end dessert houses, western restaurants, cafes, chafing dish shops, restaurants are often equipped. When choosing and purchasing, you should feel the surface of the sofa with your hands, whether it stimulates the skin, observe the uniformity of the fabric color of the whole parts of the sofa, whether the seams are firm and smooth, and whether the workmanship is fine.