Villa model rooms prefer Hanging Chair
Views:1 Author:Site Editor Publish Time: 2019-09-01 Origin:Site
Villa model rooms prefer Hanging Chair
The model house is a necessary design of a building. The villa model house has more experience of the face of a building. Its quality directly affects the sale of the house. Model house is a manifestation of residential culture, which is more and more valued by real estate developers and loved by the majority of buyers. Why do villa model houses like to use rattan furniture?
Villa model room furniture is a packaging of commercial housing, but also a reference example of home buyers decoration effect. Choosing rattan furniture as model room furniture mainly lies in its simplicity and practicality, which is the basic characteristic of modern simple rattan furniture style. In addition, the traditional Chinese style makes people feel comfortable and tranquil. Moderate decoration is that the home does not lack the breath of the times, which makes people relax mentally and physically in space. Compatible with solid wood and cloth furni-ture, the effect is stronger. If you have seen this kind of model room, you will find that many times you can see the appearance of Hanging Chair.
The villa model house is a centralized display of the integration of the structure, decoration and furniture of the commercial house. As a refer-ence object, it provides convenience for the buyers. With the same structure area, the atmosphere of decoration varies from person to person. The diversification, customization and modernization of Hanging Chair provide reference value for home buyers to customize personalized furniture. Besides the choice of Hanging Chair, rattan sofas are also common furniture.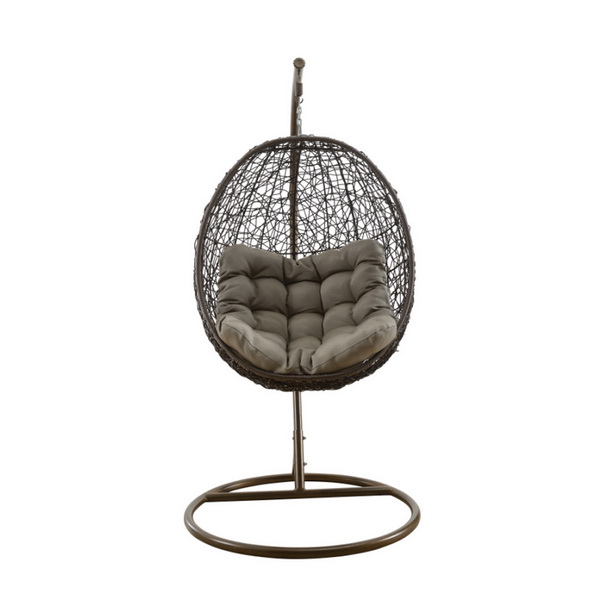 hanging chair
outdoor hanging chair
hanging chair with stand
double hanging chair
cane hanging chair
outdoor hanging chair with stand
hanging chairs for sale
round hanging chair
modern hanging chair
black hanging chair