Vienna Coffee Bamboo Chair
Views:25 Author:Site Editor Publish Time: 2019-05-29 Origin:Site
Vienna Coffee Bamboo Chair
People who like coffee very much may also know something about Vienna. There are two signs in this city, one is music, the other is coffee. Vienna was one of the earliest cities in Europe where coffee and cafes appeared. Walking on the streets of Vienna, the most noticeable one is the cafes all over the streets. In Vienna, there is a coffee bamboo chair named after a cafe, known as the Vienna Caf Chair. This round-backed wooden coffee bamboo chair has no armrests, slender shape, a whole round wood bending into an arc, from the back of the chair to the back of the two legs, invented by a man named Toner.
In 1796, Toner was born in a picturesque town on the Rhine River in Western Germany. His father was a leather master. When he was a child, his family sent him to the carpenter's house in town as an apprentice. At the age of 23, he became a master and opened his own furniture workshop. His dream is to mass produce beautiful wooden coffee bamboo chairs with the simplest method, the fastest speed and the most economical materials.
In the 1830s, Toner began to develop hot-bending wood technology: even by fumigating wood with hot gas, and invented a set of advanced production processes - standardized wooden parts for hot-steam forming according to the designed drawings and sizes, assembled in batches according to the design.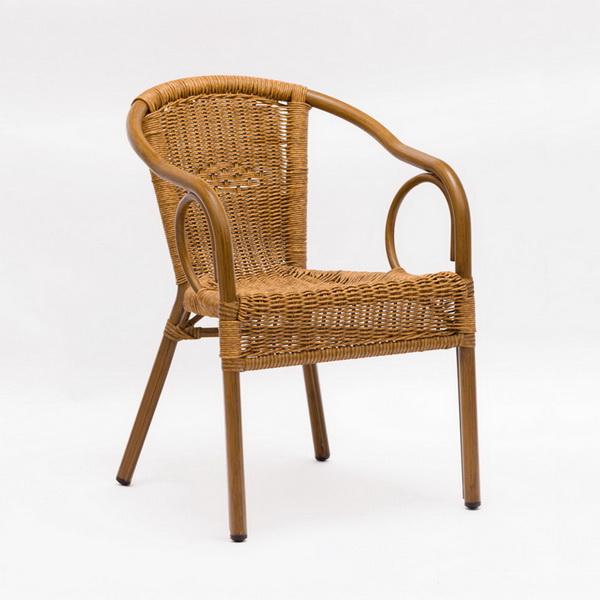 bamboo furniture
bamboo chair
metal garden chairs
bamboo chairs for sale
bamboo rattan chairs
bamboo wicker chair
bamboo bistro chairs
wicker and bamboo furniture
rattan and bamboo chairs
bamboo and wicker chairs