Two materials for outdoor tables wooden garden furniture
Views:0 Author:Site Editor Publish Time: 2019-03-05 Origin:Site
Two materials for outdoor tables wooden garden furniture:
1. Unplastic wood for outdoor tables is a kind of wood-plastic composite material. It can also be simply understood as a kind of material that replaces wood with plastics, which is made by mixing plastic and sawdust in a ratio of 1:1. The popularization of wood-plastic composites can save a lot of wood and benefit the protection of ecological environment. Because of its natural fiber composition, wood-plastic composites have good anti-ultraviolet properties and relatively low thermal expansion and contraction properties. At the same time, it has good anti-corrosion, is not easy to crack and mildew, is a green environmental protection material, even in the outdoor harsh environment can be used for a long time. Compared with the original wood, the plastic wood material has better stability, simple installation and saves the trouble of paint coloring.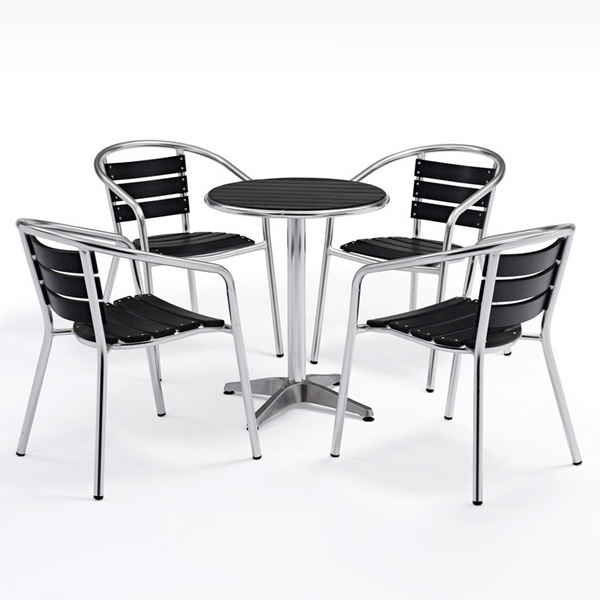 2. Antiseptic wood is used for outdoor tables wooden garden furniture. Generally speaking, wood can not resist the invasion of wind, sunshine and mould. It is easy to rot over a long period of time, while antiseptic wood can have a longer use time. In addition, as preservative wood still retains the same appearance, color and texture as ordinary wood, it is widely used in some outdoor gardening environments, because it not only can resist corrosion, but also has outstanding performance in termite and fungus prevention, can adapt to various outdoor environments, and is often welcomed by many families, especially in terraces and tables on the ground. Chairs, rattan racks, guardrails and so on.
wooden garden furniture
wooden outdoor furniture
wooden garden table and chairs
wooden outdoor table and chairs
plastic outdoor table and chairs
outdoor table and chairs for sale
aluminum table and chairs
wooden garden table chairs
wooden garden table and bench set
bistro table chairs indoor