Toner's Coffee Rattan Table and Chair
Views:4 Author:Site Editor Publish Time: 2019-05-30 Origin:Site
Toner's Coffee Rattan Table and Chair
In 1851, London hosted the unprecedented World Exposition of Crystal Palace. Toner's Quilt Wood Plywood Coffee Chair won a bronze prize. This has given his products a huge international reputation. Eight years later, he developed chair No. 14 on the basis of chair No. 4 and won the gold medal at the 1867 Paris World Expo. Accompanied by the 14th chair in Europe and the world's best-selling.
By 1930, it had sold 50 million chairs in 70 years. At that time, the most important place of consumption in Europe - the cafe, this kind of coffee chair, which combines all the advantages, became the standard. So it has another, more widely known name: Vienna Cafe Chair.
Vienna coffee chair, gradually developed into a series of products. According to the needs of customers, Toner has added, reduced or replaced spare parts on the basis of chair No. 14 to change it into other shapes. These chairs are still everywhere in Vienna today, but few people know their extraordinary origins. They mark the beginning of industrial production and the germination of modern design. It is known as "chair in chair". Its story is fascinating not because of the popularity of a coffee chair, nor because of the perseverance of a person, but for the design spirit of a nation a constant pursuit and exploration of beauty and innovation.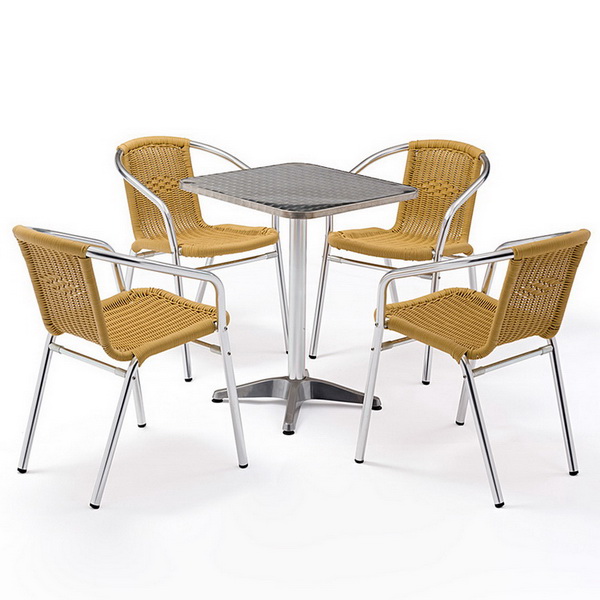 rattan table and chairs
outdoor table and chair set
small patio table and chairs
wicker table and chairs
rattan garden table and chairs
patio table and chairs sale
patio furniture table and chairs
cheap patio table and chairs
garden furniture table and chairs
rattan table and 4 chairs