Three factors in selecting outdoor sofas
Views:0 Author:Site Editor Publish Time: 2019-02-24 Origin:Site
Three factors in selecting outdoor sofas
The choice of outdoor sofa should seriously consider the following three factors:
First: Consider the weather and climate. Consider the weather where you live. Direct sunlight can cause wood outdoor sofas to crack, while metal materials will rise in temperature under the sun's roasting, which makes them uncomfortable to use. If you live in a place where tropical storms, strong convective weather, or near the seashore are frequent, sometimes a sudden gale may blow over very light furniture such as aluminium or plastic.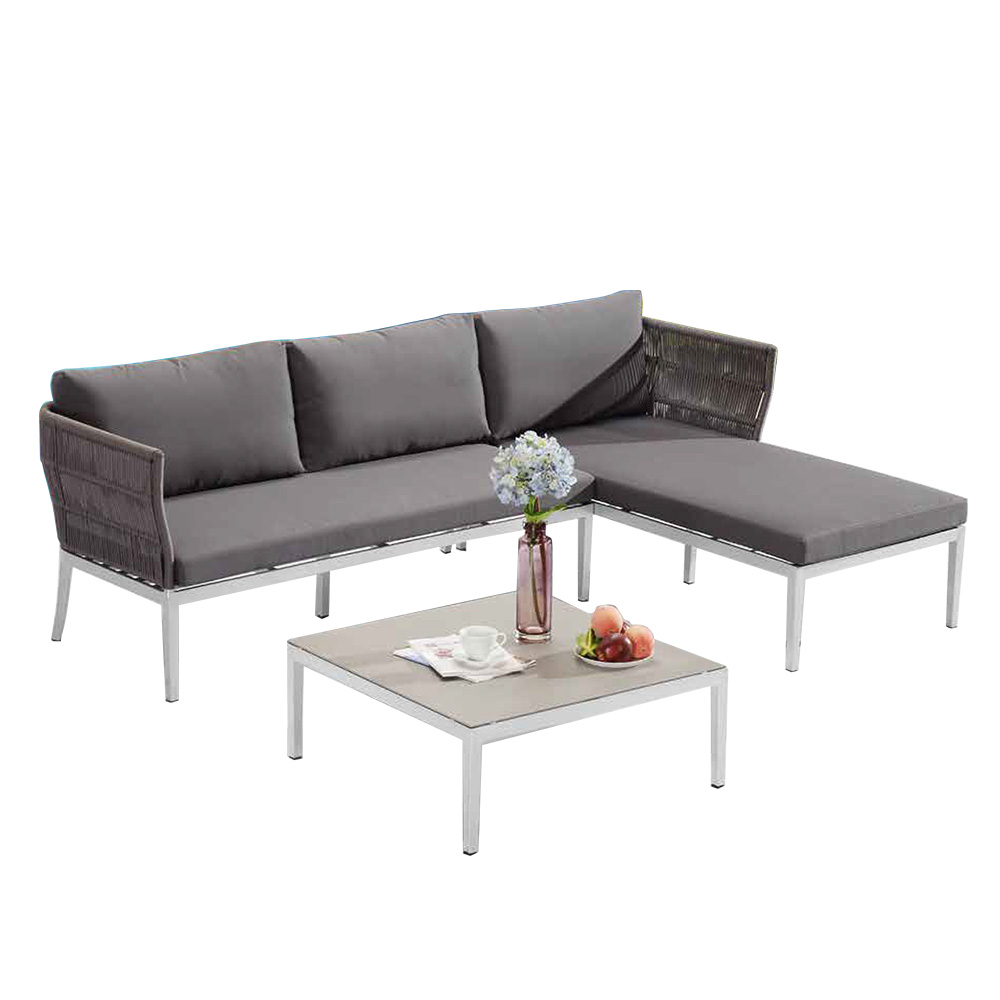 Second: leave space around the outdoor sofa, because outdoor furniture does not have special functional requirements, so you do not have to match tables, chairs and benches, or according to the size of the space to match the size of the proportion of coordinated furniture. Whether it's next to an open outdoor swimming pool or a limited atrium garden, remember to set aside more areas for activities.
Third: According to the location of the outdoor sofa style and material, whether there is a sunshade in your outdoor activities area, whether the furniture is placed on soft lawn or hard ground, etc. should be considered. Remember, if on the lawn floor, do not use cork frame furniture, cork will absorb moisture, and then lead to frame damage, try to choose plastic, steel frame as a substitute. If there is direct sunlight, it is best to use a sunshade, direct sunlight on furniture and human skin will be harmful.