The rope furniture sofa in the International Furniture Expo has attracted much attention
Views:0 Author:Site Editor Publish Time: 2019-04-28 Origin:Site
The rope furniture sofa in the International Furniture Expo has attracted much attention
In September 2018, the 42nd China (Shanghai) International Furniture Exposition opened. As one of the most influential exhibitions in the home industry, the exhibition attracted more than 1,000 brands. According to reporters, a rope furniture sofa displayed by a company from Foshan, Guangdong, attracted people's attention and attracted people's attention.
The design of this rope furniture sofa is very special and innovative. It is an excellent work in modern outdoor furniture.
Some distributors told reporters that many industries are facing rapid market changes, but the specific problem facing the home industry is the change of consumer taste, such as young consumers, they like more concise, more modern design, they will express their needs more specifically, their taste will hope to be fresher. Ming's expression, for example, people who like traditional style like traditional sofa design, people who like modern style have a very clear tendency of modern design taste.
"Compared with the past few years, there are some changes in the trend of the household industry, the most core change is from the more diversified needs of consumers. Du Pengfei, senior vice president of retail sales in China, Ashley Aifangli Furniture Company, said, "Smart home is also a trend, and consumers'requirements for functional home also prompt us to make some adjustments."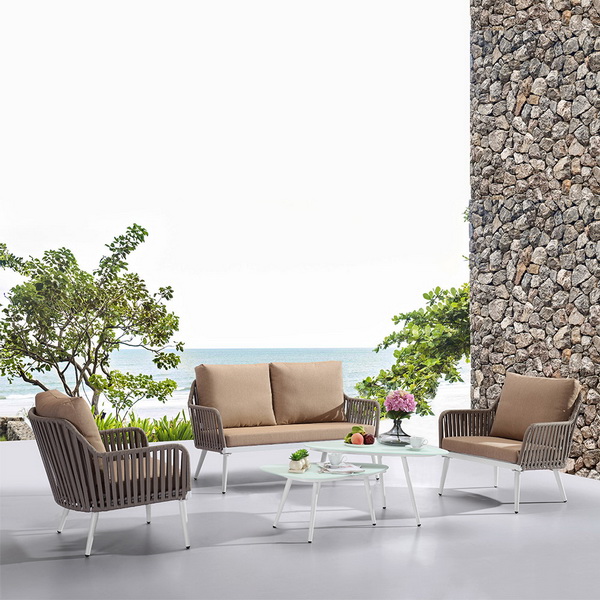 rope furniture
rope outdoor furniture
rope garden furniture
rope and chair
rope patio furniture
wegner rope chair
outdoor furniture rope
rope furniture collection
woven rope furniture
nylon rope chair