The outdoor rattan sofa shines in Chengdu International Furniture Exhibition
Views:0 Author:Site Editor Publish Time: 2019-04-01 Origin:Site
The outdoor rattan sofa shines in Chengdu International Furniture Exhibition
The 20th Chengdu International Furniture Exhibition in 2019, as one of the local key exhibitions vigorously cultivated by the Chengdu Municipal Government, has developed from the first small regional exhibition with less than 500 exhibition booths to the largest and highest professional exhibition in the central and Western China, the most authoritative trading platform in the central and Western household industry and one of the three major professional exhibitions in the Chinese furniture industry after 19 years of development. Trade radiation in southwest, northwest, North China, northeast and other places, touching the terminal penetrating into domestic markets of secondary, tertiary and tertiary levels, is the preferred platform for information exchange, product display and order negotiation in furniture domestic market.
Following the 19th Chengdu Furniture Exhibition, which covers an area of 300,000 square meters, the 20th Chengdu Furniture Exhibition will be transformed from quantitative to qualitative, and the seven major sectors will be upgraded in an all-round way. Century City and Xibo City are two main venues full of visitors. The total area of exhibition will exceed 300,000 square meters. The scale of exhibition and the number of exhibition enterprises will create a new historical high again. In the exhibition, various outdoor furniture has attracted much attention, among which the design of outdoor rattan sofa is the most prominent.
The 20th anniversary celebrations, media activities, business releases, cross-border fashion shows, innovative design forums and other high-end brand activities. Chengdu Furniture Fair will also take this as a starting point to promote the integration of "home + design", "home + trend", "home + cross-border" development. The outdoor rattan sofa and other outdoor furniture shine brightly in the middle.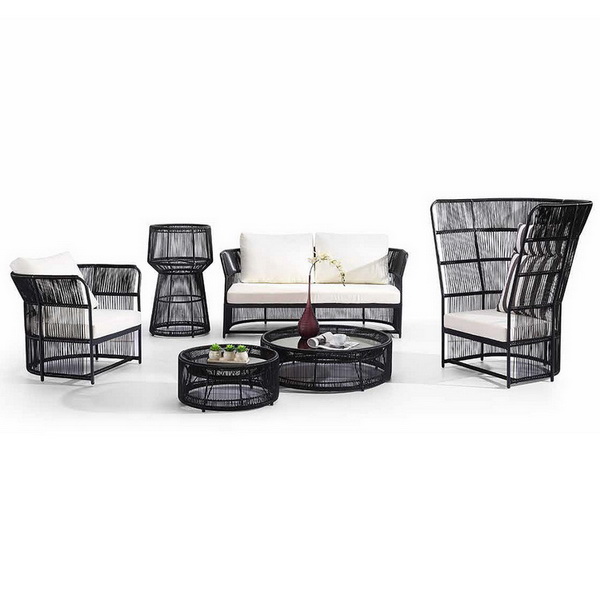 rattan sofa
rattan corner sofa
rattan sofa set
rattan sofa outdoor
rattan sofa sale
rattan sofa bed
rattan sofa garden furniture
cheap rattan sofa
rattan sofa with storage
modern rattan sofa