The outdoor lounge chairs is more popular in summer
Views:2 Author:Site Editor Publish Time: 2019-08-22 Origin:Site
The outdoor lounge chairs is more popular in summer
The long midsummer, hot climate, outdoor cooling has become an important thing after dinner. In the depths of memory, there are always childhood scenes of lying in a cold bed under a big tree to enjoy the cool. Nowadays Naliang furniture is not the same as before. It is beautiful, comfortable and has different functions. The outdoor Naliang furniture of rattan weaving, leisure, solid wood and iron art has a peculiar style. The outdoor lounge chairs is the most popular one. It can be very portable and convenient to move at any time.
In the outdoor recreational furniture of aluminium frame, the greatest effect of rattan-woven outdoor lounge chairs is that the human body is fully relaxed and relaxed, making people as comfortable as possible, or leaning on, or sitting or lying on, so that people can enjoy nature. Leisure mood is quite "everyone is hot and bitter, I love the long summer". This kind of reclining chair can be put where you want to put it when you use it, and folded in the corner of your home when you don't use it.
In summer, rattan furniture has become people's favorite. It is in harmony with nature. With its beautiful, natural and outstanding personality, rattan furniture has squeezed into people's sight. Although its appearance is cold, it shows its "cool" side. The rattan leisure chair has become the first choice for outdoor cooling furniture because of its convenient folding and carrying characteristics. It adjusts the sitting and lying mode in multi-gear and adjusts the best leisure cooling posture at will. The emergence of rattan outdoor chairs is also widely welcomed.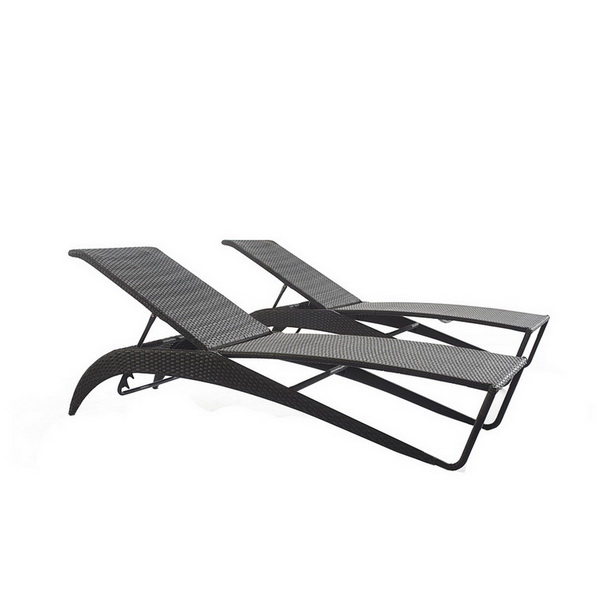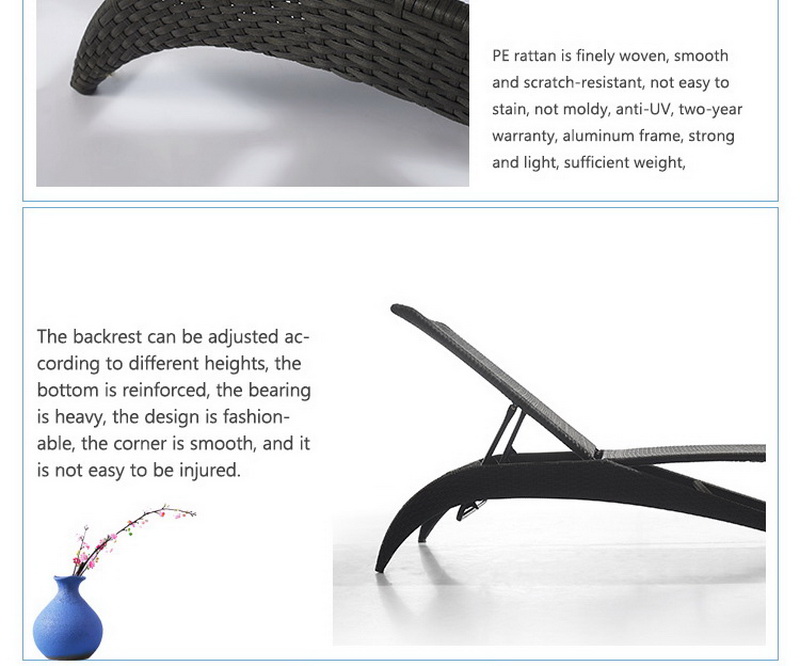 outdoor lounge chairs
pool lounge chairs
patio lounge chairs
rattan lounge chair
garden lounge chairs
cheap lounge chairs
outdoor chaise lounge chairs
pool chaise lounge chairs
patio chaise lounge chair
plastic pool lounge chairs