The outdoor couch made of brand cloth is more comfortable to use
Views:0 Author:Site Editor Publish Time: 2019-04-29 Origin:Site
The outdoor couch made of brand cloth is more comfortable to use
Speaking of the Sunbrella brand, it was founded by Glen Raven Inc. in 1961. SUNBRELLA completed its trademark registration application on June 7, 1996. It is a textile fabric brand operated by Glenn Levin Company. In 2014, Glenn Levin Co. and Sunbrella Fabrics, which belong to Glenn Levin Co., Ltd., showed their application performance in the construction and household industry at the World Expo Center of Shanghai from June 12 to 13, 2014.
Sunbrella products have a thick cotton appearance and texture, but will not fade or deteriorate, even in the face of the strongest sunshine is not afraid, outdoor furniture can be used for many years without maintenance. As the first brand of high quality outdoor fabric in the world, Sunbrella sunshade fabric has excellent anti-ultraviolet properties and has been recognized as an effective anti-cancer product by skin cancer tissue. The outdoor couch produced with this brand fabric is naturally more stringent in product quality. Although the price is higher, the product has more advantages.
The most basic requirement of outdoor couch is to make people sit comfortably. If it has appearance, it can only be regarded as a relatively occupied decoration, and lose the meaning of furniture itself. outdoor couch made of high-quality materials will be more durable and reassuring to people.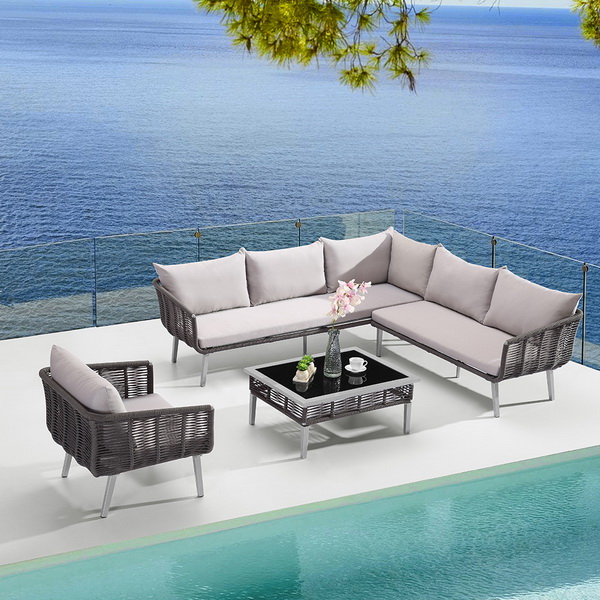 outdoor couch
rattan couch
l shaped outdoor couch
outdoor sectional couch
outdoor couch set
cheap outdoor couch
round outdoor couch
small outdoor couch
outdoor couch sale
garden couch