The influence of material quality on garden furniture sofa sets
Views:0 Author:Site Editor Publish Time: 2019-02-03 Origin:Site
The influence of material quality on garden furniture sofa sets
In addition to cloth and wood, vine-like sofas are also popular for garden furniture sofa sets.
Good vine imitation furniture uses brand-new PE vine imitation materials, the channels of purchase are large factories, as well as some imported vines, product quality is guaranteed. Ultraviolet sunscreen ingredients are added in the production process of rattan, whose service life has been strictly tested to ensure 3000 hours of all-weather sunshine quality assurance; while ordinary inferior rattan, using recycled waste rattan as the main material, will not add UV sunscreen ingredients, low cost, quality is not guaranteed, almost three months on the break, fade, until completely scrapped.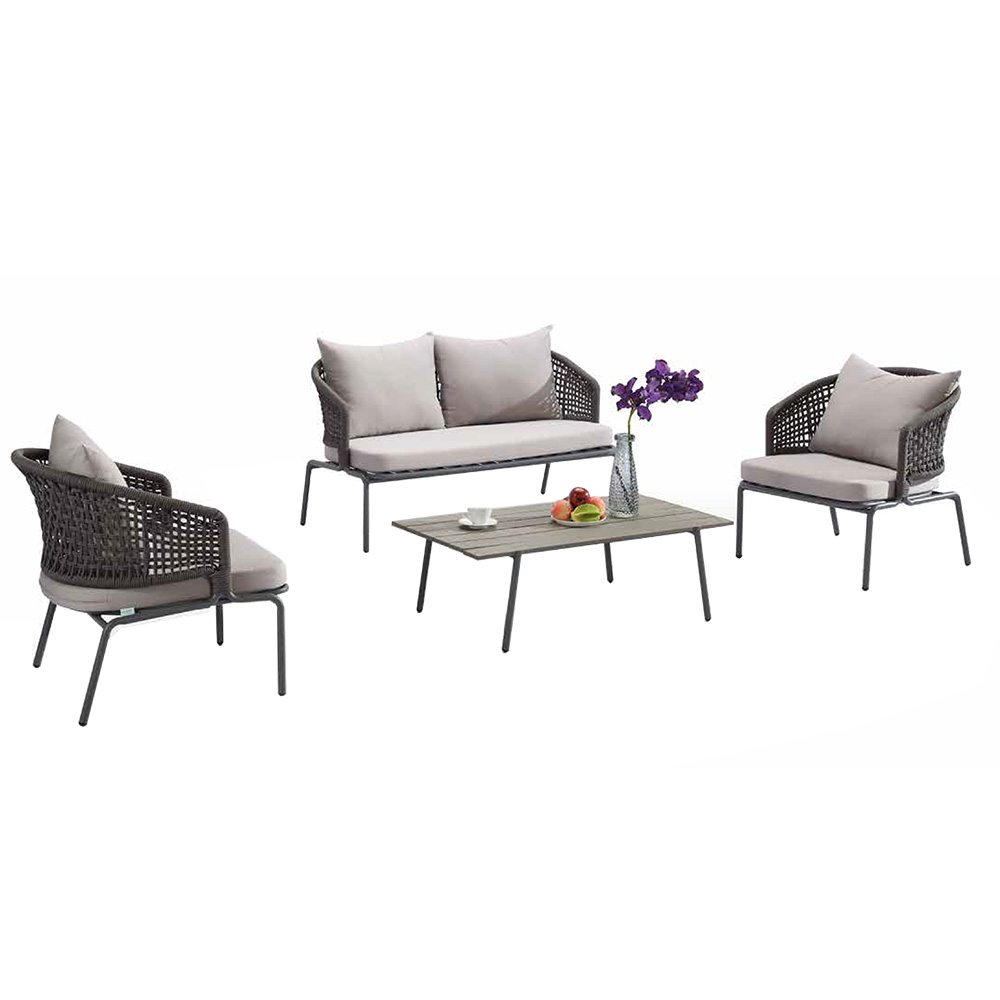 Garden furniture sofa sets need good frames, even with good vine-like materials. Normally, it is very difficult for a factory to do a good job of anti-rust treatment or even not to do it. It will soon rust, and even the frame is loose and can not be used. Rusty rust water can even pollute the ground, causing heavy losses to customers; therefore, high-quality vine-like furniture is generally made of aluminium alloy, which is made of 6063 international standard aluminium material. Aluminum alloy material will not rust, and the surface can effectively prevent oxidation after electrostatic spraying, which can ensure long-term use. Normally, the service life of the aluminium alloy frame is longer than that of the rattan, so customers can use it safely. There are also many customers in the normal life of rattan before expiration in order to better taste, and to take the factory to re-compile rattan, it is also a good use strategy.