The demand for rattan tables and chairs is growing
Views:0 Author:Site Editor Publish Time: 2019-05-04 Origin:Site
The demand for rattan tables and chairs is growing
In terms of material quality, outdoor furniture has very high requirements for materials, such as corrosion resistance, moisture resistance, acid and alkali resistance, sun exposure resistance, and so on. In order to protect the natural environment and improve the durability of materials, many outdoor furniture manufacturers now choose artificial composite materials, which can be reused with minimal damage to the surrounding environment, such as the production of rattan tables and chairs.
From the manufacturing point of view, the use of knitting or, more precisely, rattan knitting technology is the initial impression of most consumers on outdoor furniture, so now a large proportion is imitating rattan tables and chairs and other outdoor products. Functionally speaking, the function of indoor furniture is complex, not only for rest and entertainment, but also for work, negotiation and even for carrying other items. The function of outdoor furniture is relatively simple, mainly focusing on leisure and entertainment. So most of the outdoor furniture we see is full of luxury and romance. In some literary works, rattan tables and chairs are used to show identity and status.
Nowadays, with the increasing income of domestic residents and the increasing demand for leisure and entertainment, outdoor furniture is attracting more and more people's attention. Once the balcony is developed, outdoor furniture will surely have a great development.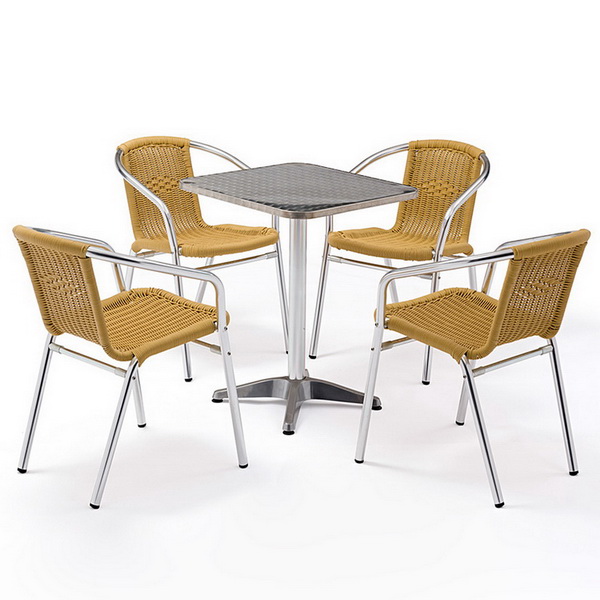 rattan table and chairs
outdoor table and chair set
small patio table and chairs
wicker table and chairs
rattan garden table and chairs
patio table and chairs sale
patio furniture table and chairs
cheap patio table and chairs
garden furniture table and chairs
rattan table and 4 chairs