The Function of Patio Sectional
Views:14 Author:Site Editor Publish Time: 2019-09-09 Origin:Site
The Function of Patio Sectional
The sofa is indispensable furniture for every family. Its style is changeable and different. The sofa of different styles gives us different home feel-ings. The new Patio Sectional stands out among many sofa styles and brings elegant and comfortable quality life while highlighting the traditional style.
On the whole, wood is very sophisticated, can resist seismic material toughness, the overall performance is very good. And it's very smooth. The design is very delicate, handrails, patterns, storage cabinets no longer show delicacy. The splicing of solid wood boards not only keeps the smooth and beautiful wood grain, but also keeps the wood texture of solid wood. The unique color and lustre of black walnut gives the furniture paint an outstanding temperament that can not be achieved. The combination of cortex and solid wood reveals noble spirit in simplicity. New Patio Sec-tional are placed in the living room to enjoy the comfort and fashion brought by natural solid wood.
Fusion of solemn and elegant dual temperament, simple and beautiful shape, dignified and steady. Carefully built with white wax wood, smooth lines, clear and beautiful wood grain, revealing the beauty of nature and primitive. Cloth sets made of fabric materials are easy to clean and beau-tiful. The generous handrails show the atmosphere and conform to the life taste of modern people.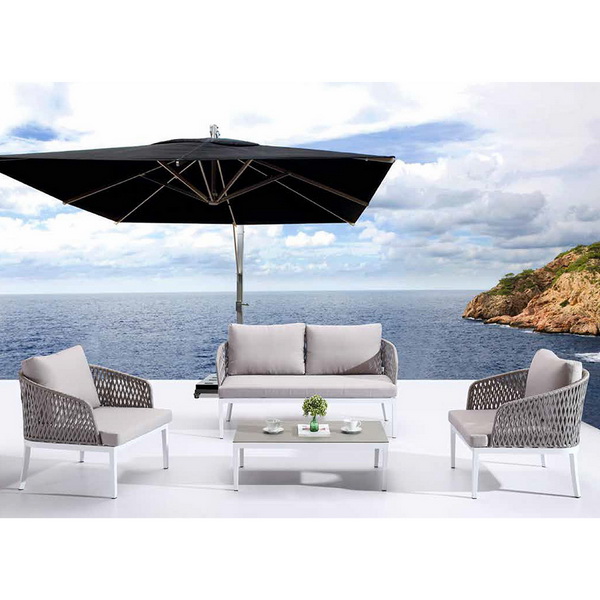 Patio Sectional can also be used as outdoor furniture, but be careful not to expose them to direct sunlight or rain.
patio sectional
patio sectional sale
outdoor patio sectional
patio sectional sofa
small patio sectional
patio sectional clearance
wicker patio sectional
metal patio sectional
outdoor patio sectional sofa
patio sectional couch