The Function and Choice of Leisure Furniture such as Outdoor Table
Views:0 Author:Site Editor Publish Time: 2019-06-14 Origin:Site
The Function and Choice of Leisure Furniture such as Outdoor Table
Outdoor furniture differs from ordinary furniture in that it is the "props" of the city as a component element of the urban landscape environment, and has the characteristics of "commonality" and "communication" in a general sense. As an important part of furniture, outdoor furniture generally refers to the rest facilities in urban landscape facilities.
For example, outdoor tables and chairs for outdoor or semi-outdoor space rest are one of the most commonly used outdoor leisure furniture.
As a new fashion in furniture, outdoor tables and chairs reflect people's leisure and relaxation life. The owners of the new home are decorating this summer. When choosing outdoor leisure furniture, they can forget all kinds of disturbances in decoration and throw themselves into the beautiful scenery of rural life. This year, there are more kinds of outdoor furniture, more interesting.
For example, outdoor pavilions, outdoor park chairs, outdoor tables and chairs, etc. Generally, this kind of furniture should be made of high-quality materials, which have good durability and heavy weight. It should be put outdoors for a long time. When we choose interior furniture, we usually choose it carefully. However, the choice of outdoor furniture is a combination of thick and fine.
Firstly, if you put it outdoors for a long time, it is inevitable that the wind will blow and sun will shine, so you should prepare the furniture for certain deformation and fading. Generally, most of the timber chooses metal parts, solid wood and environmentally friendly wood.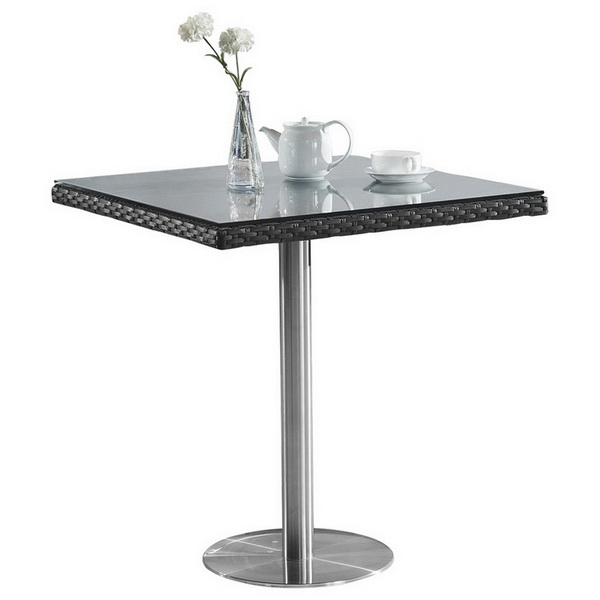 outdoor table
outdoor dining table
small outdoor table
plastic outdoor table
metal outdoor table
outdoor wicker table
cheap outdoor table
outdoor cafe table
black outdoor table
aluminum outdoor dining table