The Difference between restaurant furniture design material
Views:0 Author:Site Editor Publish Time: 2019-06-14 Origin:Site
The Difference between restaurant furniture design material
Natural wood has few perfect texture, because it is the result of natural growth, and most of them may have pure natural color difference, that is to say, the same series of restaurant furniture design produced may also have color difference and texture difference, which is not entirely normal. But the texture of the pseudo-solid wood chair is very clear and neat, which can be said to be perfect and beautiful in appearance.
Most of the wood will carry the natural aroma of the forest, and furniture such as restaurant furniture design will naturally carry this aroma with them. If cypress wood has light fragrance, pine wood has rosin, camphor wood will have a distinct camphor flavor. Natural smells will make people feel comfortable, while some artificial panels will have a strong irritating smell, the more unpleasant it smells. These non-natural panels are made into closed storage cabinets and so on, which smells easier to distinguish.
When choosing and buying wooden furniture, we can also identify it by the sound of hand tapping on the wood surface. Generally speaking, solid wood furniture will produce a more crisp sound, while the sound of wood-based panel products is relatively low, but sound judgment may need to be more professional.
In terms of weight, it is still easier for ordinary people to distinguish solid wood furniture from medium density fiberboard furniture, and the surface of solid wood furniture feels more texture, while the hand feel of general artificial board furniture is more dry and astringent.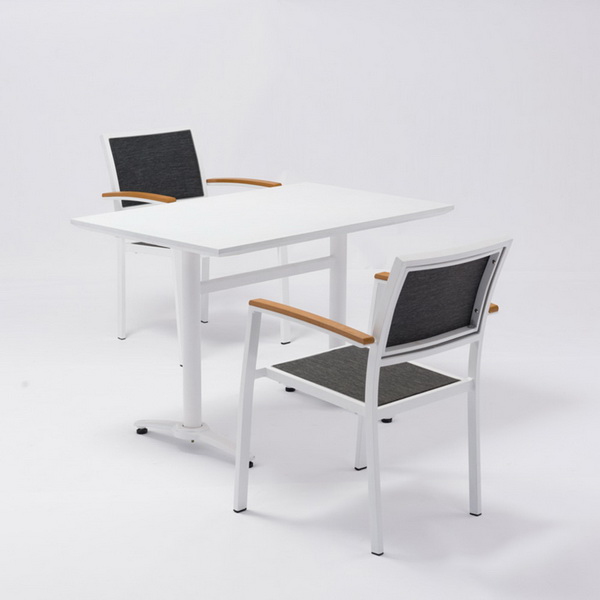 restaurant furniture design
restaurant furniture manufacturers
commercial cafe furniture
commercial tables and chairs restaurant
hotel restaurant furniture
restaurant dining sets
restaurant furniture online
cafe restaurant furniture
cheap cafe furniture
commercial dining furniture