The Application of rope chair in Life
Views:0 Author:Site Editor Publish Time: 2019-03-05 Origin:Site
The Application of rope chair in Life
In a busy and impetuous city, the courtyard has become a poetic place for us to relax. Whether you want to bask in the sun by the pool, listen to music quietly in an rope chair, read a good book, or chat with family and friends and watch the stars, it is a happy moment in our busy life.
Our living space extends from indoors to outdoors day by day. The splendor of outdoors adds romance to life and brings valuable opportunities to contact with nature. To match it, of course, not only the garden and swimming pool, but also the high quality and design rope chair is an important factor to create a perfect outdoor life.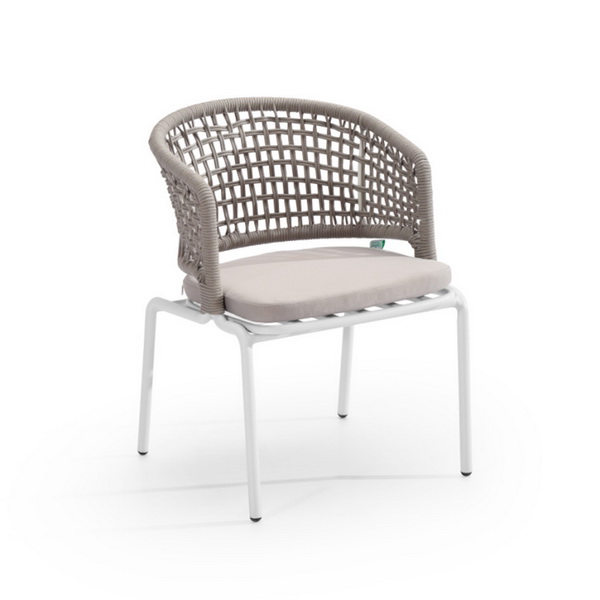 In order to create a sense of affinity in outdoor furniture modeling, the theme is line, arc, plant and other shapes, creating a pleasant and self-satisfied spatial expression; also in line with the human body curve and its own material properties as the basis, creating a rhythmic overall shape, conveying a leisure and comfortable home mood.
In addition, outdoor furniture is usually placed in the outdoor space, unavoidable sunshine and rain, need to use more than indoor furniture to test the quality of materials and technology. The use of better design materials also greatly prolongs the life of outdoor furniture. High quality material also makes furniture design more textural. The most commonly used rope chair are naturally more and more particular in design and material.
rope chair
outdoor rope chair
woven rope chair
european bistro chair
rope patio chair
rope outdoor dining chair
rope weave chair
rope garden chair
vintage rope chair
bouncy rope chair