Square dancers also like outdoor daybed
Views:0 Author:Site Editor Publish Time: 2019-07-31 Origin:Site
Square dancers also like outdoor daybed
Summer heat waves pour in, and outdoor home life is also beginning to heat up, the speed of popular is quite fast. After dancing in the square, the ladies walk to the artificial gardens outside the community or villas. People have long been accustomed to extending their home life in high-rise buildings. As a result, in the garden park and balcony space, some people began to put up a set of leisure tables and chairs for tea and chat, while others fully enjoyed their leisure time by leaning on the outdoor daybed. This is a kind of leisure, but also a way of life now.
The outdoor furniture exhibited in gardens highlights the blending and transition of interior and exterior in terms of material and design techniques. Natural materials, such as wood, rattan and towering trees, create a natural atmosphere near balconies, courtyards and rockery pavilions. These furniture are also common in household life, such as outdoor daybed placed on balconies, etc. It is not only the daily furniture of life, but also the function of carrying conveniently. It has become the common furniture for outdoor summer life, which is comfortable and enjoys romance.
Garden outdoors, one side is green grass, trees, rockeries and rivers, but without losing the leisure, natural atmosphere, while the other side is through the lifelike natural environment and sufficient space to create an outdoor atmosphere. In addition, the imitation of rattan tables and chairs, green planting, with the sound of water and birds, bathing in the sun, drinking a cup of fragrant green tea, is really a pleasant and leisurely enjoyment. Music sounds, and passionate mothers like to sing a song.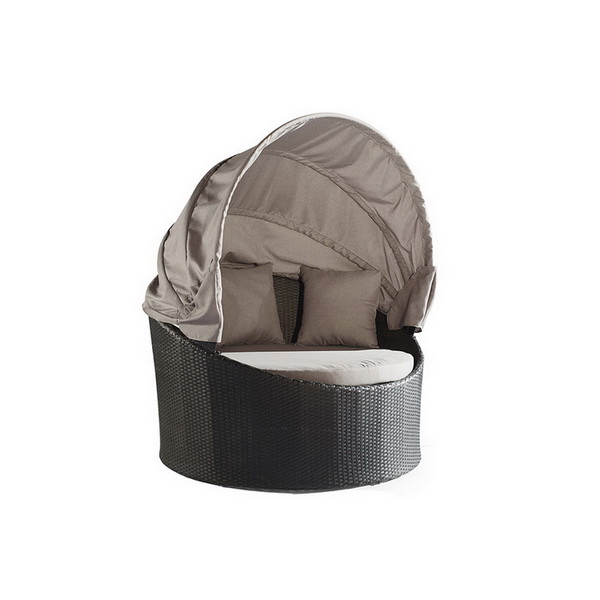 outdoor daybed
rattan daybed
beach bed
wicker bed
wicker day bed
uv sunbed
vertical sunbed
outdoor bed
rattan day bed
uvb sunbed