Special features of courtyard swing chairs
Views:0 Author:Site Editor Publish Time: 2019-05-26 Origin:Site
Special features of courtyard swing chairs
The courtyard swing chair belongs to the field of outdoor furniture technology. It consists of four pulleys mounted on the ceiling in two rows and four suspension ropes wound on the pulley respectively. The lower end of the suspension rope is connected with both sides of the suspension chair, and the pulley is connected with the rope winding motor. The backrest of the courtyard swing chair is articulated with the base, and the armrest is adjustably connected with the two. When two swing chairs are arranged relatively parallel, foldable tables can be installed on the suspension chair for study, dining, entertainment and rest. The utility model can be folded, retracted and placed, and does not occupy space when not in use.
With the increasing pressure of people's life and work, people are more and more yearning for a leisurely and comfortable home life. They have spent a day outside and are more eager to return to their safe and comfortable nest to relax.
In recent years, outdoor furniture has been quietly popular in modern cities and gradually entered into thousands of households. Among them, hand-made outdoor furniture is the most popular among consumers. The rattan-woven courtyard swing chair is elegant and elegant in shape, unique in style, novel and diverse in style, solid and durable. It has not only the noble classical style in Europe, but also the leisure and romantic style in North America, and the simple and solemn style in the East. The style of the swing chair is full of artistic flavor and cultural taste, and it also gives people a return to the real enjoyment. Guangdong Province of China should be an excellent rattan furniture manufacturer.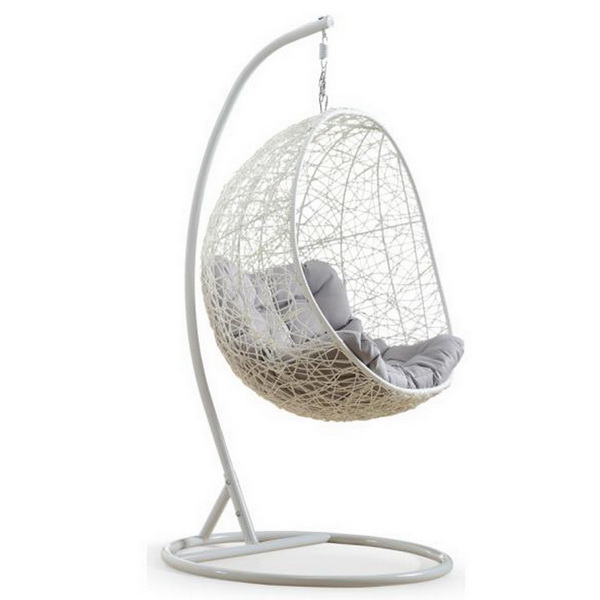 swing chair
garden swing chair
outdoor swing chair
patio swing chair
rattan swing chair
basket swing chair
swing chair price
swing chair online
round swing chair
white swing chair