Small patio sofas are more popular
Views:0 Author:Site Editor Publish Time: 2019-05-25 Origin:Site
Small patio sofas are more popular
With the advocation of outdoor life, more and more people pay more attention to the balcony decoration, so that this small corner can enjoy the sunshine freely more comfortable, naturally has a "useful place". Reporters visited several major stores in Panyu, Guangzhou, and learned that there are many kinds of outdoor, such as, wooden, rattan outdoor tables and chairs, outdoor, courtyard umbrella swing, arbor series, products are mainly applicable in the family yard, balcony, business lounge, coffee shop and so on. Compared with large outdoors, small ones are more suitable for home use and therefore more popular.
Small patio sofas are more popular
After work, after tea and dinner, to the balcony, platform garden tea and chess, has become a higher level of life enjoyment. Put a small patio sofa on the terrace or balcony, and lie on it to read when you are free. It's a kind of enjoyment even if you are just in a daze.
Reporters learned that the current outdoor furniture is mainly divided into three categories, one is permanently fixed in the outdoor furniture, such as wooden pavilions, wooden tables and chairs, iron tables and chairs. Generally, this kind of furniture should have good anticorrosive property and heavy weight. It should be kept outdoors for a long time. Choosing this kind of outdoor furniture should take long service life, strong and durable, high stability, good corrosion resistance, not easy to deform and crack as the main idea. Another kind is movable outdoor furniture, such as outdoor tables and chairs, tea tables, sunshade umbrellas, etc. This kind of home is made of iron, rattan and woodwork. It is also the mainstream product in outdoor furniture.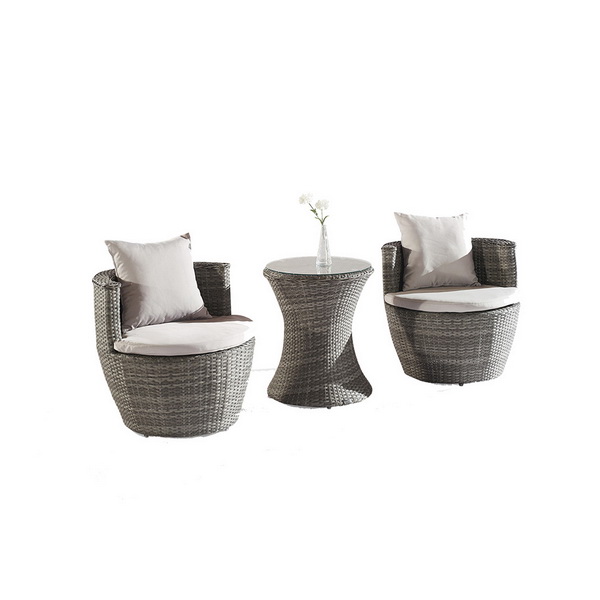 patio sofa
patio sofa set
rattan garden corner sofa
rattan corner sofa set
rattan corner sofa cheap
outdoor patio furniture sectional
round patio sofa
outdoor patio sofa set
metal patio sofa
small patio sofa