Small balconies with bamboo chairs are the most popular
Views:0 Author:Site Editor Publish Time: 2019-05-25 Origin:Site
Small balconies with bamboo chairs are the most popular
Many people think that outdoor furniture can only be used in large gardens, terraces or balconies, but reporters found that many customers who came to buy outdoor furniture do not have large gardens, large balconies, they will choose some small furniture that matches their balcony area, such as rattan bamboo chairs, is the most popular. The owner, Mr. Li, has two balconies in his new house. The secondary balcony is connected with the master bedroom and the main balcony is connected with the living room. Mr. Li has set up a part of the main balcony connected with the living room as a leisure area. He intends to put two leisure bamboo chairs and a tea table. Mr. Li said: "Although the balcony is not big, it is still possible to place a simple outdoor furniture. After dinner, sitting on the balcony and drinking tea are also very pleasant."
Miss Huang, who is engaged in outdoor furniture sales, told reporters: "More than half of the customers who come to see outdoor furniture have no garden or large balcony at home, and most of the furniture such as bamboo chairs are used on the balcony. In fact, about 2 square meters of space can be easily placed in small outdoor furniture. Small outdoor furniture in specialty stores is more popular than large outdoor furniture.
Salesman Miss Huang told reporters: "At present, most customers in the choice of outdoor furniture tend to gorgeous colors in light material, simple shape products. Designers of outdoor furniture are committed to using ingenious techniques to achieve the most perfect combination performance in the special texture of materials.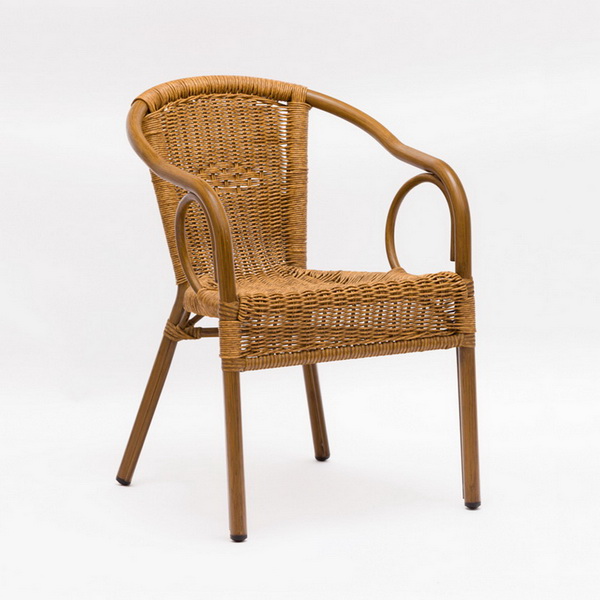 bamboo furniture
bamboo chair
metal garden chairs
bamboo chairs for sale
bamboo rattan chairs
bamboo wicker chair
bamboo bistro chairs
wicker and bamboo furniture
rattan and bamboo chairs
bamboo and wicker chairs