Simple and practical outdoor sofa
Views:0 Author:Site Editor Publish Time: 2019-03-03 Origin:Site
Simple and practical outdoor sofa
In the breezy summer, summer with family in the evening, garden terrace in addition to flowers and plants, a comfortable and simple outdoor sofa, will also improve the quality of life, bringing a full sense of happiness.
A set of beautiful and practical outdoor sofas, folding chairs, rattan chairs, hammocks, swings, iron art or stone tables and chairs... It can make garden life pleasant and pleasant. Whether it's with friends or family, it's a beautiful scenery.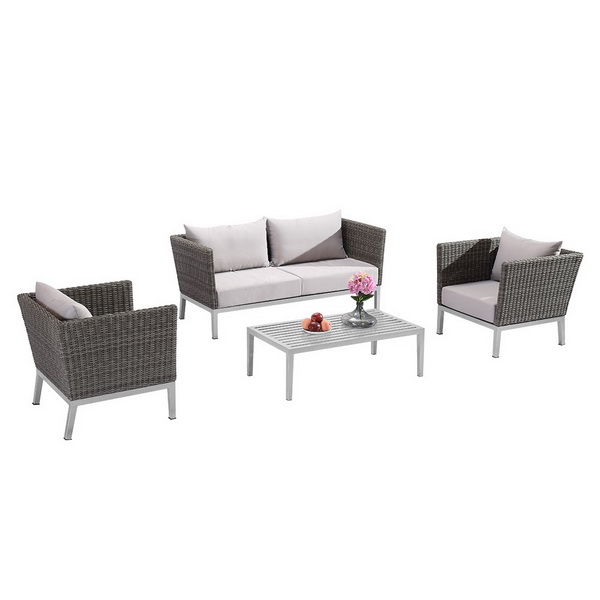 The outdoor sofa outside can be made of rattan, which is more comfortable to sit on. In addition, a group of hollow outdoor chairs with tea table, flat cushions and soft backpacks, make the body comfortable and supportive, placed under the terrace porch, forming a refreshing outdoor living room, cool sit or entertain guests are good choices. When the weather is good, you can move the dining table to the garden or the balcony, a simple folding outdoor table and chair, which provides the family with the convenience of dining outdoors, and a sunshade umbrella, you can realize the wish of sunshine lunch.
In the open-air garden, the castle pavilion with unique Rattan Garden can bring a bright color to the garden. Whether it is climbing rattan plants or furniture, it forms a unique landscape and adds summer vitality to the courtyard life. Enjoyment can start with outdoor furniture...
outdoor sofa
outdoor sofa set
outdoor sectional sofa
outdoor corner sofa
rattan outdoor sofa
outdoor sofa sale
outdoor sofa bed
3 seater outdoor sofa
cheap outdoor sofa
outdoor sofas uk