Selection of height of outdoor chair and table
Views:2 Author:Site Editor Publish Time: 2019-11-12 Origin:Site
Selection of height of outdoor chair and table
Now the style of leisure furniture in the furniture industry is diverse. We start with the practicality of and tables. The requirements for the use of leisure table furniture are: free and appropriate, the same table, due to different sizes, can play different functions in different spaces. In the specific purchase, everyone has their own use habits. So, how to choose tables according to your actual situation? Mainly according to the use habits to choose.
1. Height of leisure outdoor table: Generally speaking, the table is used in a more formal occasion. People's sitting posture is very straight, and many people like to sit in a "shallow" position in front of the chair. However, if you are at home, you may sit deeper when you are relaxed, and the whole person seems to be in a chair. The normal height of the table is 72-74cm So when shopping, you can first sit on the matching chair, put your hands on the surface of the outdoor table, try the feeling of the whole arms when sitting, and then you can know whether the height of this table is suitable for your needs.
2. The height of leisure outdoor chair feet: the height of leisure chair feet is related to the length of the user's legs. Except for the high chair like bar chair, the seat height of the general chair is not too exaggerated. However, if there are short people or young children at home, it should also be taken into account. The height of the front foot of the general chair (the vertical height between the ground and the armrest) is 62-65cm.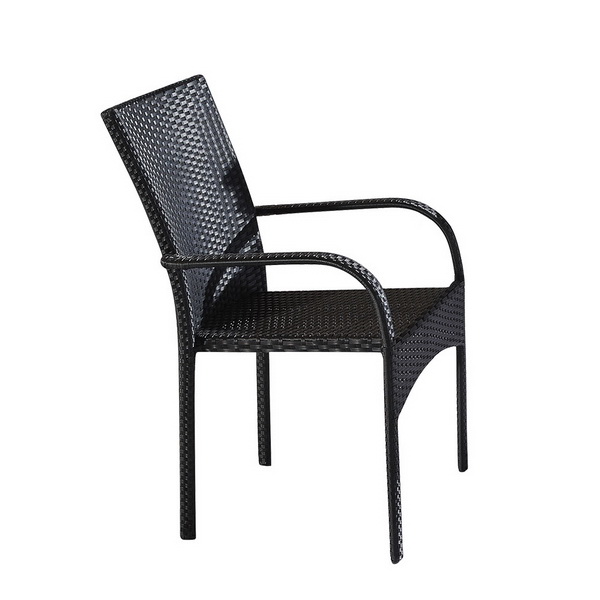 outdoor chairs
wicker chair
wicker dining chairs
plastic outdoor chairs
outdoor wicker chairs
stackable outdoor chairs
cheap outdoor chairs
comfortable outdoor chairs
black outdoor chairs
outdoor chairs for sale