Selection of Environment-friendly Cafe Table and Chairs
Views:0 Author:Site Editor Publish Time: 2019-02-03 Origin:Site
Selection of Environment-friendly Cafe Table and Chairs
Environmental protection furniture design is the trend of modern society. Placing Cafe Table and Chairs outside for public use is a constant pursuit of the perfect combination of innovative design and material quality. Designers and consumers will pay more and more attention to environmental protection and will be more willing to consume products that do not pollute the natural environment, such as products with better tolerance, longer service life and avoidance of waste disposal; no harmful substances are produced either by natural decomposition or combustion; easy to clean or even without any environmental pollution cleaning agent.
One of the Choices of Environmental Protection Outdoor Furniture: Plastic Wood Cafe Table and Chairs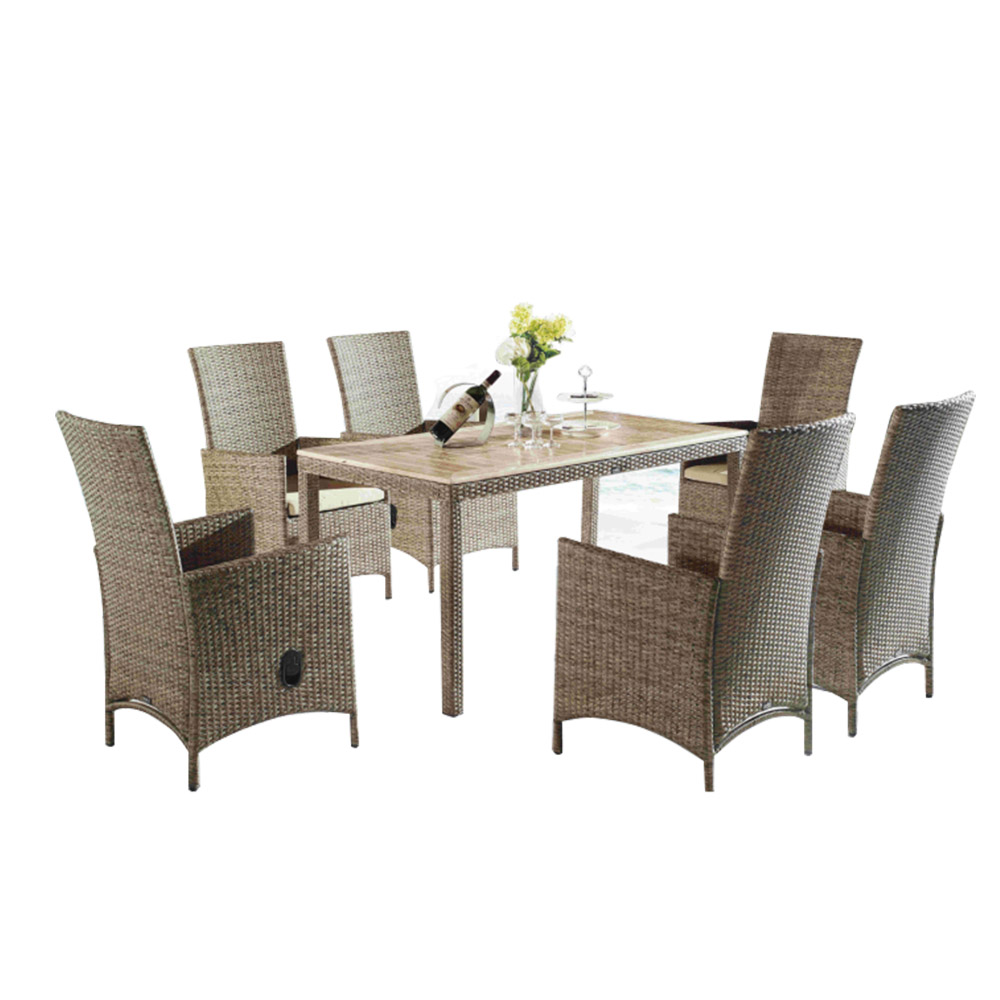 Restaurants attract customers mostly by setting up a leisure area outdoors, and the best choice of outdoor furniture in the leisure area is plastic wooden tables and chairs. The tables and chairs are made of plastic wood, which is waterproof, wind-proof, sun-proof, anti-aging and non-explosive. Tables can be disassembled and chairs can be stacked up without taking up space. The characteristics of plastic wooden tables and chairs show incisively and vividly, including many aspects, but also a lot of convenience.
Choice of Environmental Outdoor Furniture II: Cane-woven Cafe Table and Chairs
The rattan weaving furniture here is PE imitation rattan furniture, PS imitation rattan furniture is made of high-quality aluminium alloy profiles, PE braiding rattan, which is hand-made. It combines the characteristics of high plasticity, anti-corrosion and anti-rust of aluminium alloy, and adds the advantages of non-flammability, high strength and climate change resistance of PE braiding rattan. Among!