Selection of Different Material for Outdoor Swing
Views:0 Author:Site Editor Publish Time: 2019-07-14 Origin:Site
Selection of Different Material for Outdoor Swing
Our common outdoor swings are mainly made of three kinds of common materials. Here are three kinds of materials and their selection directions. I hope to give you some suggestions.
Steel outdoor swing selection: Because of the high hardness of steel itself and other properties, steel swing will have a more beautiful appearance than other materials swing. The exquisite iron lace and elegant flower basket all have European romantic sentiment. The link between the seat and the swing rack is a chain with buckles. The length of the chain can be adjusted according to the height of the individual, thus changing the height of the swing seat. The swing surface is coated with rust-proof paint, which can be better waterproof and suitable for outdoor use.
Choice of Wooden Outdoor Swing: The common wooden swing has one disadvantage, that is, when swaying, the wood will emit a "creak" sound, so it is generally not suitable for indoor placement. But most of the time, the seat of the swing is tied to the wooden frame with chemical fibre rope, not with metal or wood, so the friction sound between the swing rope and the wooden frame is less, according to the actual situation of oneself and family, it is also possible to place it indoors.
Choice of rattan outdoor swing: The hand-woven rattan swing is lighter in texture and has no paint on its surface. Therefore, it is not necessary to worry about the hazards to human health caused by the volatilization of paint. However, without the protection of paint, rattan swing can not be rained, so it is only suitable for indoor placement.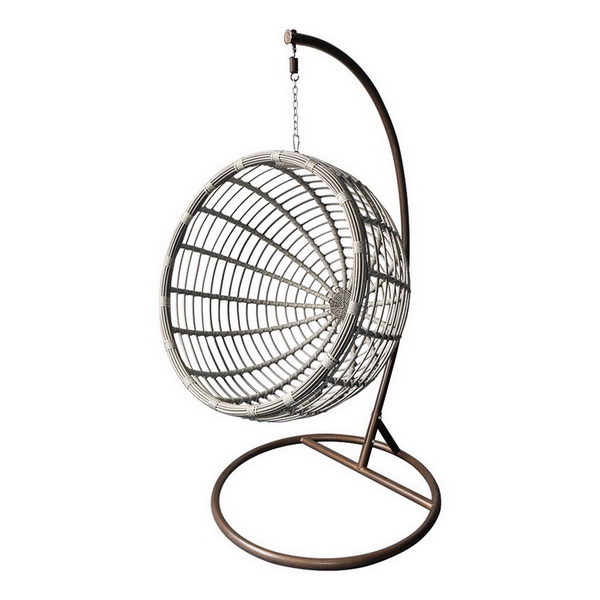 outdoor swing
outdoor swing chair with stand
outdoor swings for sale
reclining outdoor swing
cheap outdoor swing
2 seat outdoor swing
large outdoor swing
indoor outdoor swing chair
portable outdoor swing
outdoor swings online