Safer use of swing chair
Views:0 Author:Site Editor Publish Time: 2019-03-21 Origin:Site
Safer use of swing chair
Speaking of swings, I believe that everyone will not be unfamiliar with them. Now swings are installed in many districts of the city, which adds a lot of fun to your spare time life. But a tragic incident happened in a small Mexican community, which was caused by the swing. At that time, three children were playing on the swing. One of them was pushing the other children's swing too hard, which led to his head being stuck in the swing. Then his head was squeezed directly and blood flowed across the swing. The scene was very tragic. Then the parents of the injured child rushed to the scene and watched the child bleeding incessantly but powerlessly, painfully, and finally died because the child was too badly injured.
Afterwards, the relevant departments transferred the monitoring and analyzed the scene. Only then did I know that after pushing the swing, the child slipped under his feet too hard and fell down directly, then fell face down on the ground. Then the swing came back and directly pressed the child's head on the ground, which is equivalent to the swing base directly pressed on the child's head. Additionally, all the swings are made of iron, and the floor is made of slate, which leads to the extrusion of the head.
The outdoor swing chair is much safer than the outdoor swing.
Unlike swing chair , hanging cradles don't swing so much that people can use them more assuredly!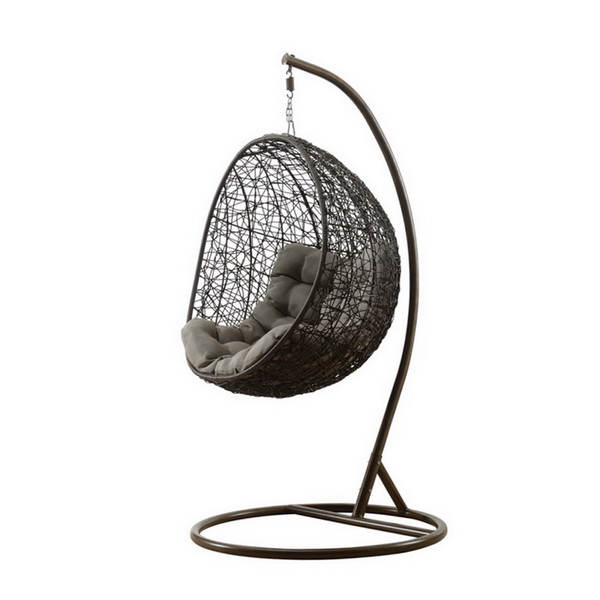 swing chair
garden swing chair
outdoor swing chair
patio swing chair
rattan swing chair
basket swing chair
swing chair price
swing chair online
round swing chair
white swing chair