Requirements for rattan outdoor armchair for the elderly
Views:0 Author:Site Editor Publish Time: 2019-05-12 Origin:Site
Requirements for rattan outdoor armchair for the elderly
In life, we can not live without chairs. A good chair is good for our health. Especially for the elderly, the elderly are not good at muscles and bones, and they have higher requirements for chairs. The chair is one of the most basic components, and the most common thing in the daily necessities of the elderly is the chair, because with the aging of the body, the elderly still have to sit on the chair most of the time to rest. It is very important to choose a chair suitable for the elderly. Old people are specially designed for the elderly according to their physiological, psychological and consumption characteristics. When they use it, the neck is not stiff and painless, and the back fits comfortably. Their perfect comfort is liked by the elderly.
For the elderly, rattan outdoor armchair are a good choice. In winter, you can put a cushion on them, and in summer, you can take them away. Rattan outdoor armchair are not as rigid as solid wood, nor do they sink after sitting for as long as sponges. China's rattan weaving technology has a thousand years of history, rattan furniture has experienced numerous generations of experimental testimony, confirming their durability and comfort.
The rattan outdoor armchair used by the elderly are suitable in height and should be 1 centimeter shorter than the height from heel to knee. In this way, when the elderly are sitting, their feet are flat on the ground, their knees are just about 90 degrees, and their ankles can be kept in a state of natural sagging rest.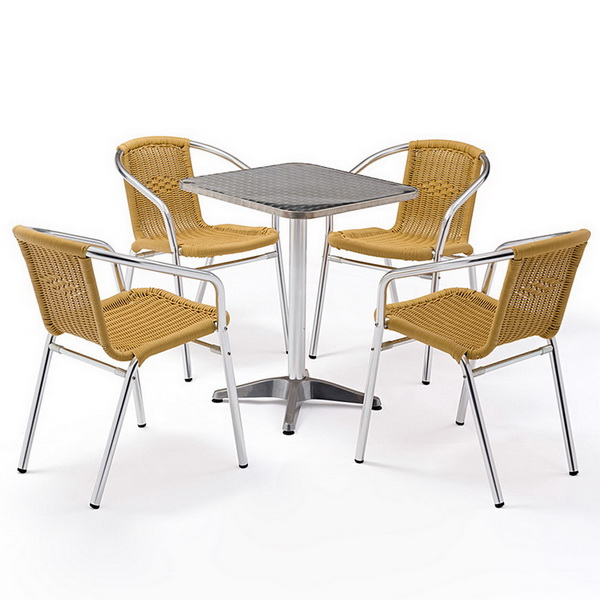 outdoor armchair
wicker armchair
garden armchair
wicker armchair outdoor
wicker armchair indoor
rattan armchair outdoor
rattan garden armchairs
bistro armchair
black rattan armchair
wicker rattan armchair