Reflect the leisure of rattan sofa set
Views:0 Author:Site Editor Publish Time: 2019-11-01 Origin:Site
Reflect the leisure of rattan sofa set
The leisure rattan sofa set fully embodies the two words of "natural and natural". It has beautiful and generous shape, exquisite and flexible structure, stable bearing force and easy folding.
rattan sofa set can be divided into indoor and outdoor two kinds from the use function. The indoor solid wood leisure chair has a strong cultural characteristic with a simple and unsophisticated shape. The outdoor leisure chair combines the characteristics of outdoor natural furniture, which is suitable for people to use outdoor solid wood leisure chair in a variety of colors, including white, yellow, carbon black, etc. In short, according to the different natural scenery, the colors are different. It is a good choice for all kinds of entertainment occasions and families.
The simple and bright lines of rattan sofa set give full play to the connotation of human nature. Quiet to far, quiet with fragrance, warm and lingering, enjoy fashion, like a lyric poem. In leisure, people always have endless aftertaste
Various and flexible shapes are an important way for leisure chairs to attract people's attention. They play a finishing role by combining different shapes and different living room styles. The leisure chair with unique shape is particularly suitable for being placed in the "abnormal" position of the living room. It can not only make full use of the space, but also the unique shape can always become the notes jumping in the living room. Such as arc leisure chair, hamburger leisure chair and imperial concubine chair, the name alone makes people feel fresh.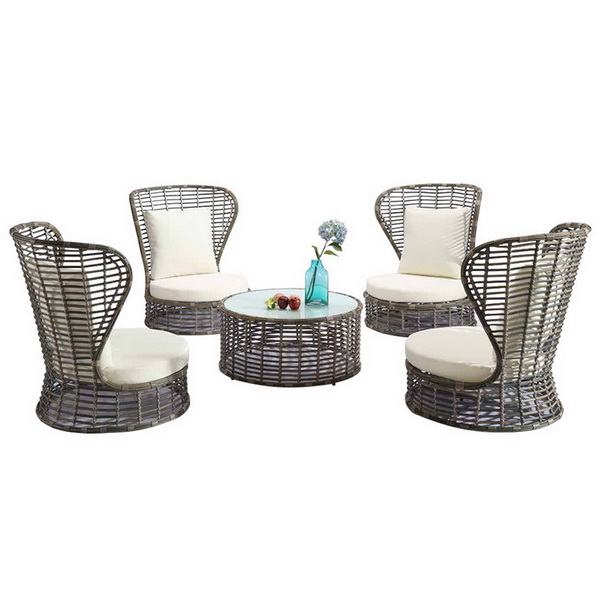 rattan sofa set
grey rattan sofa set
outdoor rattan sofa set
rattan sofa set sale
cheap rattan sofa set
rattan sofa sets uk
high back rattan sofa set
round rattan sofa set
wicker rattan sofa set
outdoor rattan sofa sets sale