Rattan woven outdoor sofa
Views:0 Author:Site Editor Publish Time: 2019-02-27 Origin:Site
Rattan woven outdoor sofa
Rattan woven outdoor sofa in the shape of a concise line-based, is a beautiful curve and hook painting a simple beauty.
Pure hand-woven hemp rope, the traditional craft of excellence, the temperament of the whole sofa solemnly arouses the focus of enjoying a better life, caressing the sofa hemp rope in order to know the originality of the product details, let people more trust!
The cushions, pillows and pillows of rattan outdoor sofas are all high-density springback sponges, which will not collapse, and the waterproof fabric used on the surface will not worry about damp conditions outside.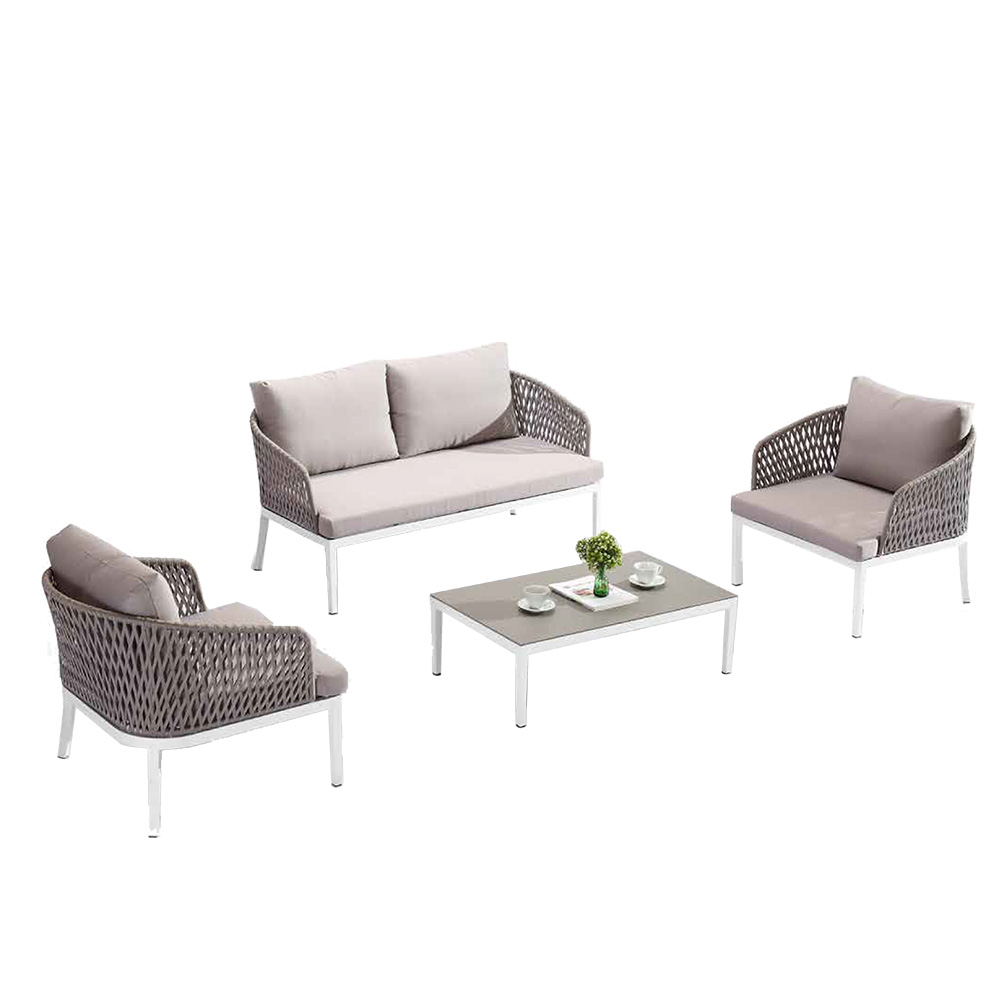 The cane of the outdoor sofa is PE environmental protection vine, pollution-free can be recycled, its characteristics of water absorption is small, not easy to get wet; in terms of price, PE vine is also cheap, the cost of furniture produced is relatively low.
Therefore, PE rattan has a very broad practical market in the packaging industry.
The sitting board on the sofa has a variety of options, Myanmar can choose to import solid wood, the service life is more lasting.
In addition, outdoor chairs, outdoor tables, hanging baskets and so on also have PE environmental protection rattan materials to choose from, and the shape of a variety of flowers, colorful colors, can be matching can also be purchased separately, is a necessary choice for outdoor leisure.
Leisure and comfort begin with outdoor furniture, which has become an inextricable part of people's lives!