Rattan sofa is one of the most common outdoor furniture
Views:0 Author:Site Editor Publish Time: 2019-05-30 Origin:Site
Rattan sofa is one of the most common outdoor furniture
Rattan sofa is often used as outdoor furniture, because rattan weaving furniture will have many advantages in the outdoor, so outdoor rattan sofa by many people's favor and support!
In today's economically developed society, not only do we have furniture at home, but we also need some outdoor furniture. Outdoor rattan sofa is very popular, they are made of genuine rattan or imitation rattan, rattan sofa is very tough, therefore, rattan sofa is often used outdoors, so there is the name.
Outdoor rattan furniture is made of genuine rattan and imitation rattan. Because of outdoor furniture, people often use simulation rattan. Using vine furniture outdoors can make people feel the combination with nature and relax completely; however, there are fewer vine-like furniture now, so people use vine-like furniture to make it. The vine-like furniture is less natural than vine-like furniture, but it looks the same as vine-like furniture in appearance.
The outdoor rattan sofa matching is indispensable to the sofa cushion, sofa cushion generally in color and sofa frame color difference is very big, so as to reflect the sense of hierarchy; sofa cushion is best eye-catching, because the outdoor color is very rich, therefore, sofa cushion color must not be too monotonous, must be perfectly integrated with nature; sofa cushion quality must be very high; Okay, don't be too soft. Otherwise, the service life is not that long.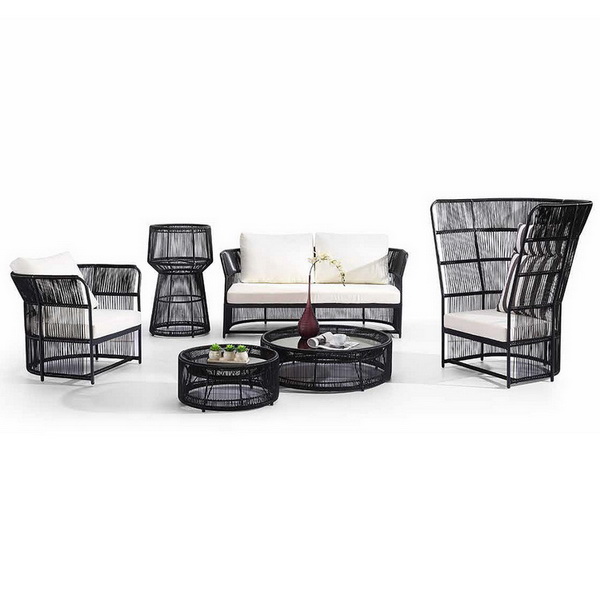 rattan sofa
rattan corner sofa
rattan sofa set
rattan sofa outdoor
rattan sofa sale
rattan sofa bed
rattan sofa garden furniture
cheap rattan sofa
rattan sofa with storage
modern rattan sofa