Rattan outdoor sunbed
Views:0 Author:Site Editor Publish Time: 2019-02-25 Origin:Site
Rattan outdoor sunbed
Speaking of the closest to nature, it belongs to rattan outdoor furniture and solid wood furniture. Because of the heavy solid wood and the difficulty of outdoor maintenance, most outdoor furniture will be made of rattan, among which outdoor sunbed are now more made of rattan.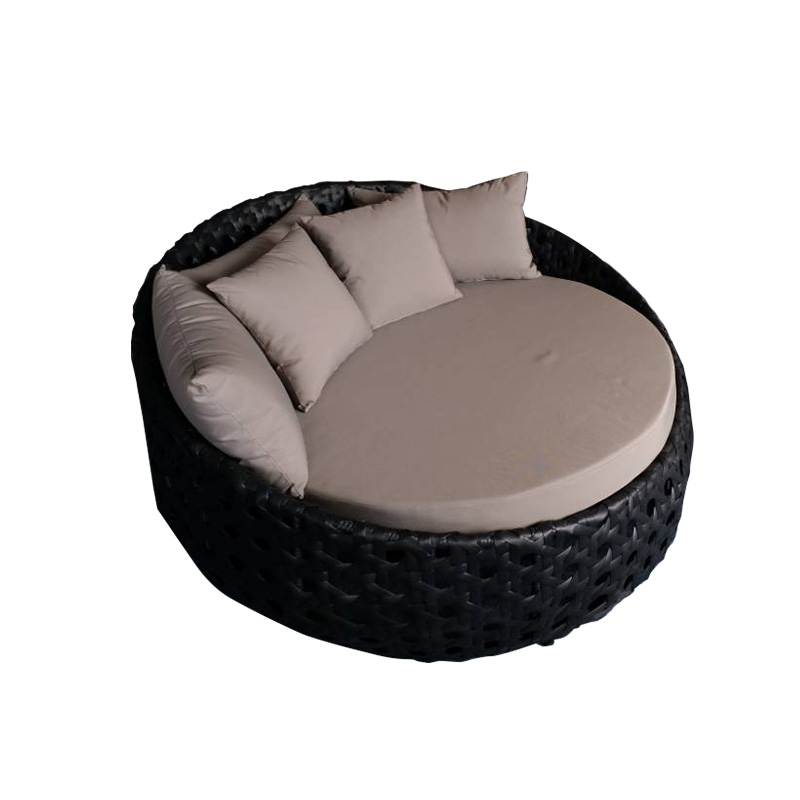 It is understood that rattan outdoor sunbed are relatively popular with consumers because of their natural color, which can be properly integrated with courtyards, hotel swimming pools and so on. But because the durability of rattan furniture material is not strong and easy to crack, PE rattan products have appeared in recent years. PE rattan products belong to plastic imitation rattan outdoor furniture, which is not only much cheaper than rattan furniture, but also saves the trouble that rattan furniture needs to be maintained. Such PE vine-like products were also popular at the Guangzhou Furniture Exhibition in September. Furniture manufacturers at the exhibition upgraded the design of PE vine imitation products. The products were made with PE Teng and aluminum alloy. The vine outdoor sunbed was made with both modern feeling and natural wind.
In addition, because modern people pursue a comfortable life, so the soft cloth art in outdoor furniture is gradually increasing, the soft cloth is people's favorite, so even the wooden rattan frame, now also need to add soft cloth art, so that people's outdoor life more comfortable.