Prices of tables and chairs
Views:3 Author:Site Editor Publish Time: 2019-07-18 Origin:Site
Prices of cafe tables and chairs
Common friends in the purchase of furniture is the most concerned about the price of furniture, table and chair prices are also divided into many kinds, different cafe table and chair prices are different, the following is a brief introduction.
Cheapest: The cheapest table and chair may cost about 500 yuan, but this kind of table and chair generally has no style, is relatively simple, and the material is also wood-based panels, with a period of time it is relatively old. But if it's well maintained, it will last for several years.
Common use: Now the price of furniture on the market is also rising, like the price of dining cafe tables and chairs purchased by ordinary people are about two or three thousand sets, if the style is relatively simple, the material is better, if the style is better, the craft is more exquisite, the material may be very general.
The most expensive: the most expensive dining table and chair in general is the Mahogany Dining table and chair, and there is that kind of larger dining table and chair, the price is almost over 89,000, which is also a relatively high-end dining table and chair price.
In fact, it is better to buy stainless steel or marble when buying cafe tables and chairs. It is better to clean and look exquisite, although the material may not be the best. But the performance-price ratio is very good in all aspects.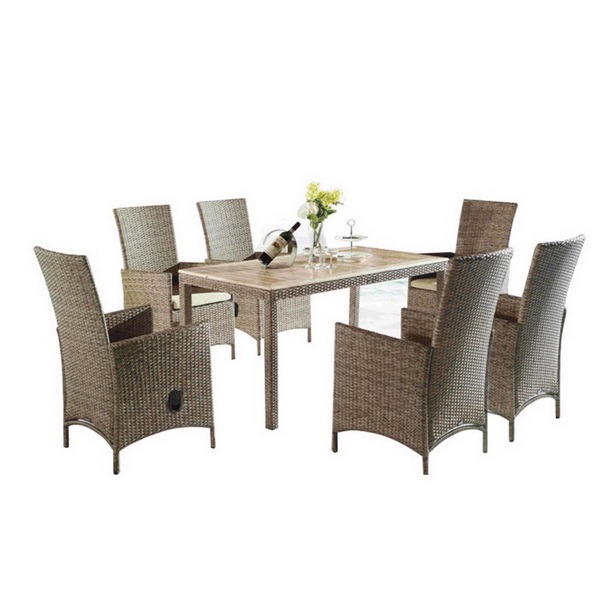 cafe table and chairs
cafe furniture
cafe tables and chairs for sale
cafe table and chairs set
cheap cafe tables and chairs
cafe style table and chairs
cafe table chairs
cafe furniture for sale
cafe tables and chairs wholesale
cafe furniture wholesale