Practicality of outdoor table and chair corner dining set
Views:0 Author:Site Editor Publish Time: 2019-01-27 Origin:Site
Practicality of outdoor table and chair corner dining set
With the rising living standards of modern people and the constant exquisite requirements for home decoration, outdoor tables, chairs, swings and other products that could only be seen on TV or abroad are becoming more and more popular in China. And many outdoor furniture cost-effective are very high, many styles originally export quality directly in domestic sales, I believe in the quality of this piece is no problem. Although the price has not reached the level of popular flowers, but many people can afford it, and exquisite products do not care about the price oh!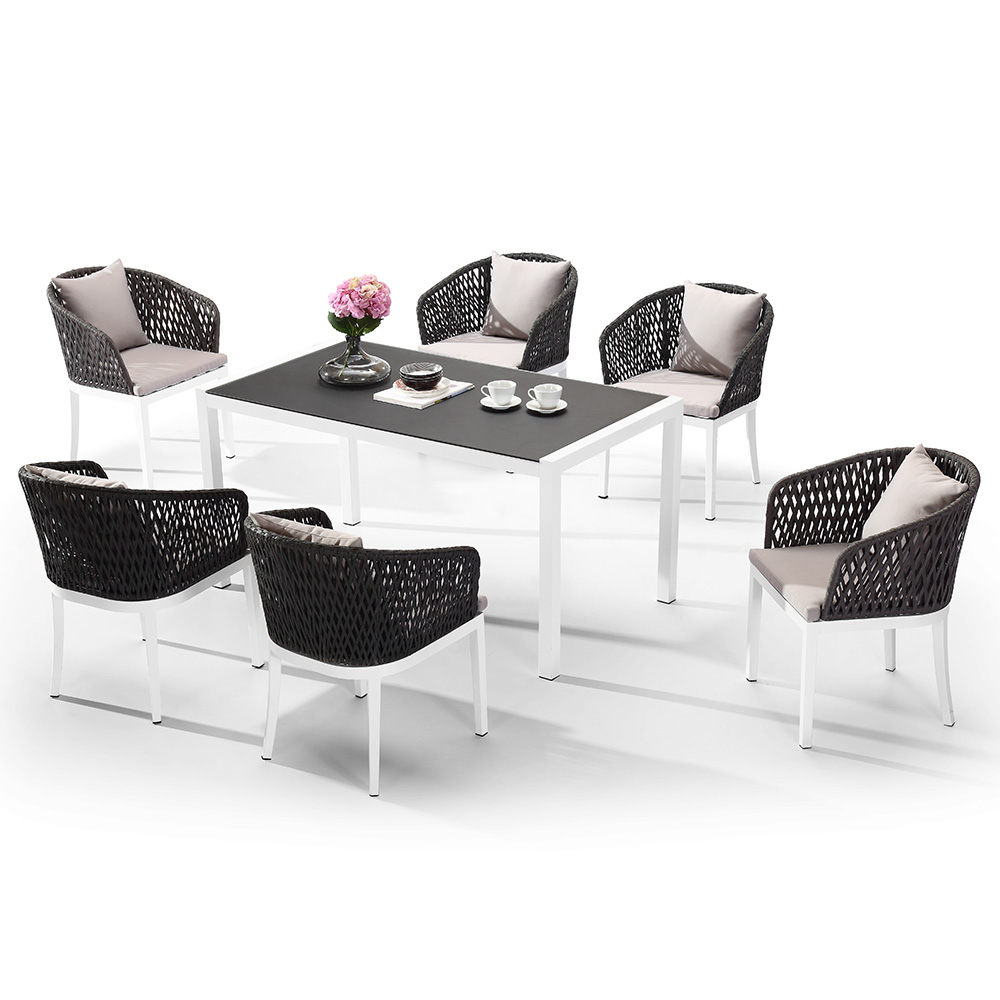 Outdoor tables and chairs, six chairs, one table and one umbrella corner dining set can be said to be necessary for villas. PE rattan is used for weaving, which is much better than genuine rattan in terms of cost-effectiveness. Mainly, it is more durable in use.
A table, four chairs and a cup of tea or coffee can be priced or friends can chat in the sun for an afternoon. Round tables are made of toughened glass. They are not only well protected in safety, but also used for a long time.
In the morning, it's a great enjoyment to have a delicious breakfast on the corner dining set in the small garden, sit in a comfortable chair, read newspapers, breathe the fresh morning air, and eat breakfast at the same time.