Plastic wood made into outdoor chair
Views:0 Author:Site Editor Publish Time: 2019-10-24 Origin:Site
Plastic wood made into outdoor chair
With the development of the times and technology, people's awareness of health and environmental protection will be stronger. At present, plastic wood, an alternative material of green environmental protection and new outdoor furniture, has finally launched the market after a long time of development. This new material is unique in environmental protection, comfort, long life, super imitation wood, easy to install, beautiful and comfortable, strong artistry and so on. It is rich in varieties and customized.
Plastic wood is called imitation wood. It can make outdoor chairs and other outdoor furniture, among which outdoor chairs are the most common. Its surface has wood grain, which is similar to real wood, and its service life is far longer than real wood. It will not corrode or fade, and it will not grow insects. Environmental protection, natural, smooth surface, good touch, durable, high-grade texture, very popular, so in out-door furniture is very popular. The outdoor chairs in the park or some restaurants also like to use this material, which is not only environmentally friendly but also cheap, greatly reducing the commercial cost.
All kinds of furniture made of imitation wood strips are not only solid, but also beautiful. For example, the chair can have a certain gap in the middle to make it more clean and breathable. The product size design is reasonable, the sitting posture is comfortable and leisure, which brings you different feelings. The armrest is designed with radian, which is safer and more fashionable.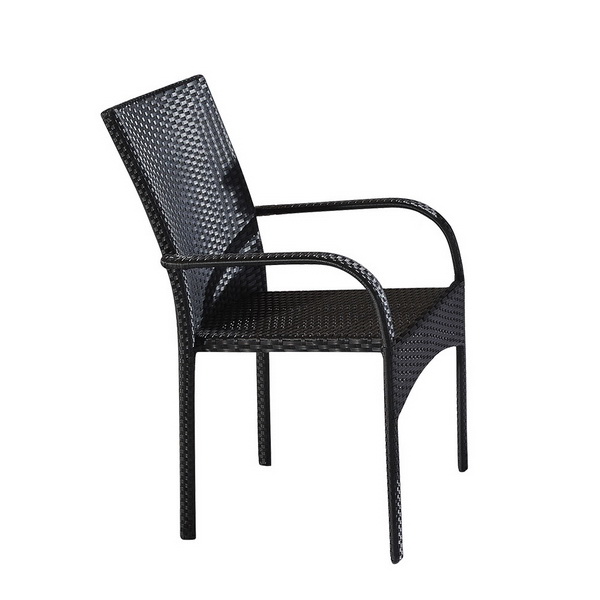 outdoor chairs
wicker chair
wicker dining chairs
plastic outdoor chairs
outdoor wicker chairs
stackable outdoor chairs
cheap outdoor chairs
comfortable outdoor chairs
black outdoor chairs
outdoor chairs for sale