Placement of outdoor sofas in winter
Views:0 Author:Site Editor Publish Time: 2019-02-26 Origin:Site
Placement of outdoor sofas in winter
In the winter season, the temperature difference between the north and the south is very large.
Winter in the north as long as nothing will not leave their beds and rooms, so many northerners can not enjoy the winter light and snow scenery under the beautiful scenery.
People who like to place outdoor sofas in outdoor spaces should pay attention to the choice of sofas.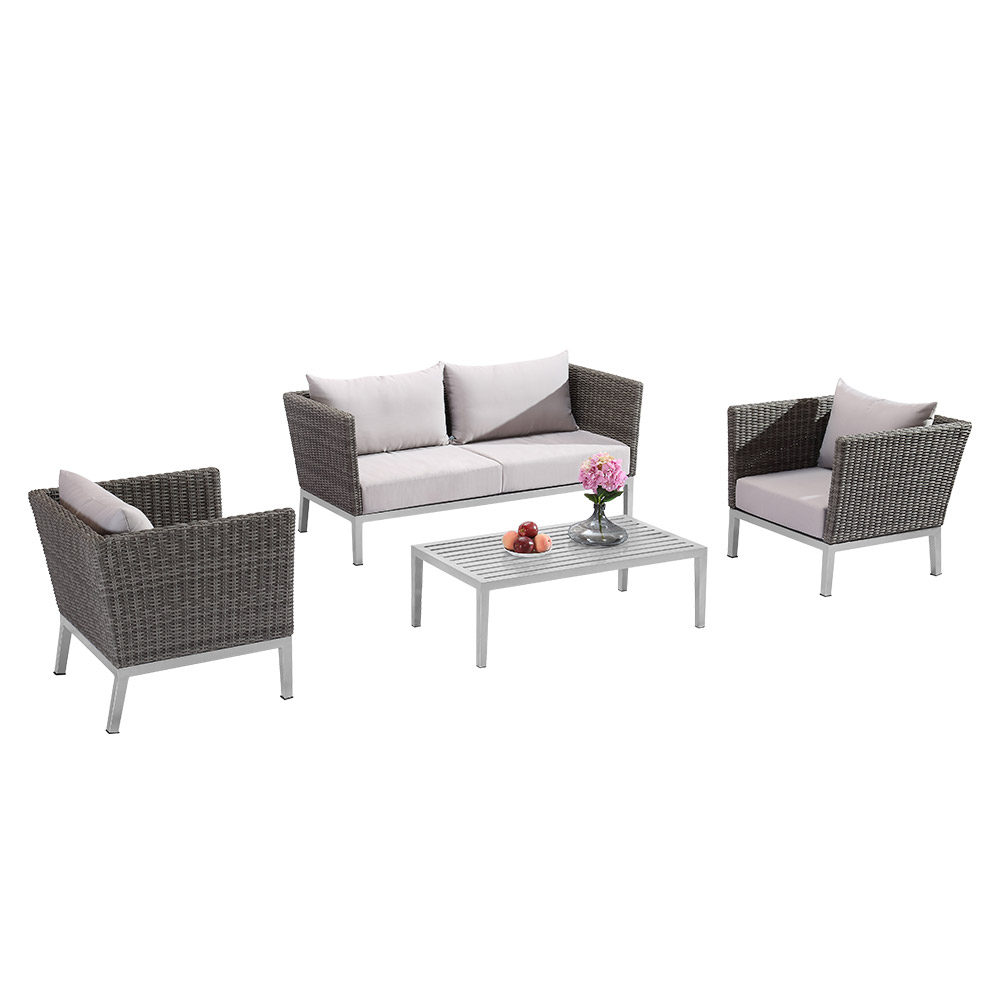 Choice of outdoor sofa:
The material is much better than the interior furniture material, aluminum alloy material, PE rattan, imitation wood, cast aluminum, Teslin cloth and so on;
In the process is also very unique, PE rattan pure hand-woven rattan furniture, high-temperature die-cast aluminum furniture, high-quality aluminum alloy frame and so on, modeling is also a unique design.
The characteristics of the material also protect the performance of furniture placed outdoors, waterproof, anti-rust, non-flammable, high strength, climate change resistance, high plasticity, anti-corrosion and other characteristics, environmental protection wood can also be recycled.
Some places are colder in winter. if you want to sit on an outdoor sofa and enjoy the fresh and quiet air, you can consider matching a heater!
Outdoor heaters are divided into two types: gas heaters and electric heaters.
Gas heater is ignited by gas, simple and convenient, strange shape, umbrella heater is one of them.
Electric heater is a kind of electric heater, which consumes electricity to make it have heat, light and convenient, convenient to move.
In this way, you can also sit comfortably outside in the winter.