Outdoor reclining chair and outdoor daybed
Views:0 Author:Site Editor Publish Time: 2019-01-21 Origin:Site
Outdoor reclining chair and outdoor daybed
It is not always easy to find fashion and fashion in outdoor furniture design, add comfortable elements, and get a balance between the three, but this does not mean that it is impossible to realize the possibility of comfort and practicality.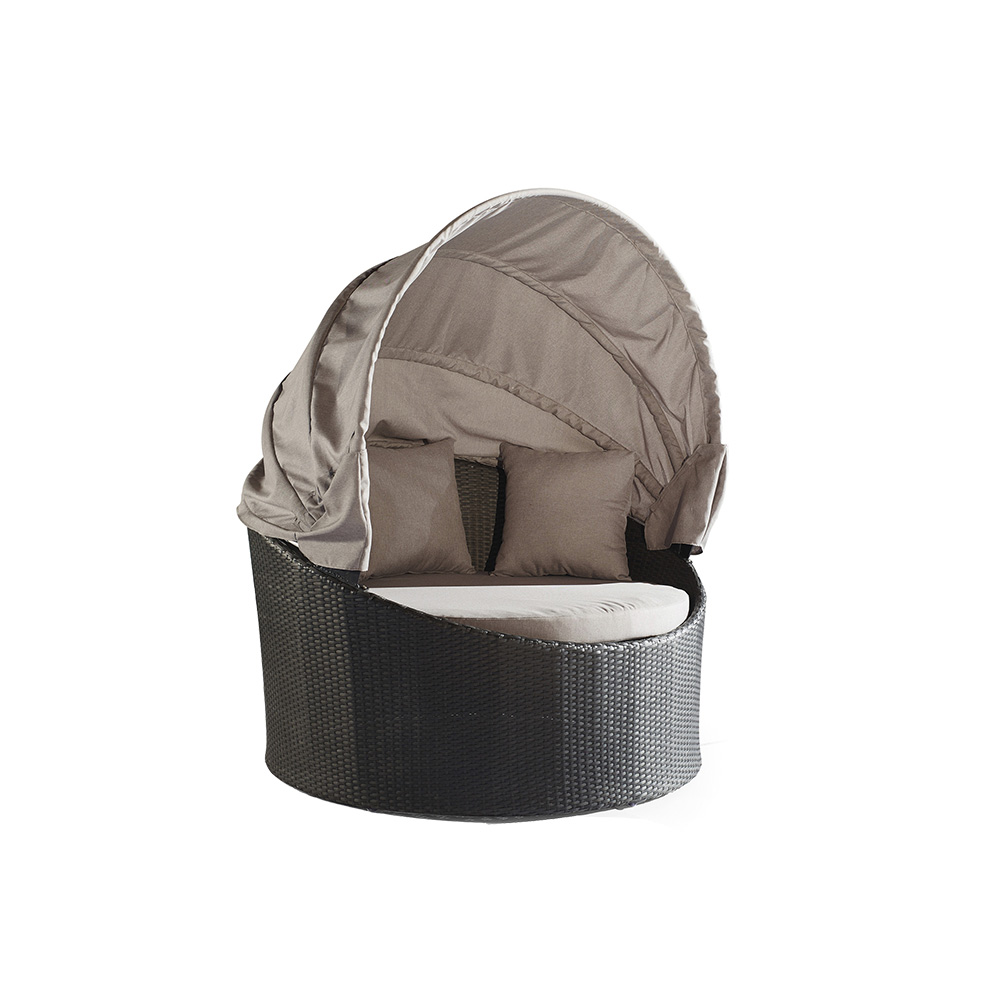 There is a kind of suspended reclining chair. Its appearance is cool and very comfortable. It is like a private cocoon, you can climb in, special fiber weaving makes it very breathable, also allows you to clearly see the outside, but people outside cannot easily see the inside clearly. The only thing this recliner needs to worry about is finding a good place to hang it. Of course, if you don't do this, you can get a separate base where you can put this " cocoon" chair wherever you want.
In addition, there is also a kind of outdoor daybed design is also good, lazily lying on the beach to enjoy leisure time, this is a very pleasant experience. The outdoor daybed on the beach reflects the trend of merging indoor and outdoor spaces. Its design is simple and elegant, with rounded edges and wooden structures. The wheels are great. They are very practical, they actually give the design more charm.
Many designs of outdoor furniture can always make people feel novelty and surprise, as long as you have proper space for them, but you can give full play to their advantages and see their advantages.