Outdoor rattan sofas are becoming more and more popular
Views:0 Author:Site Editor Publish Time: 2019-04-12 Origin:Site
Outdoor rattan sofas are becoming more and more popular
In urban life, people live in the grey space of high-rise buildings all day, narrow space will make people more eager for a free, relaxed and natural experience. It would be great if we could find a feeling of enjoying sunshine, approaching nature and relieving fatigue in one mu and three parts of our home. It is precisely because of this complex, "outdoor furniture" is becoming more and more popular with people who pay attention to enjoying life in modern society.
Therefore, more and more outdoor furniture styling design pays more attention to people's inner feelings, mostly with streamlined, arc, leaves and flowers as the theme, giving people a sense of closeness to nature. Its design principle is based on two major benchmarks: conforming to the human body curve and its own material properties, and the fluency and rhythm of the overall shape. Placing an outdoor rattan sofa on the terrace or a sofa in the office leisure area is quite common.
The brilliant color of rattan sofa or other products occupies an absolute mainstream position in outdoor furniture with light material and simple shape. The use of this color brings people a healthy and lively experience. Returning to the primitive, catching the natural trend is still feverish. In the traditional wood furniture, after technological improvement, there is also a high degree of artistic expression. Cotton, flax, bamboo, rattan and other materials feel more delicate, these unique material design style is also the future trend of outdoor furniture design.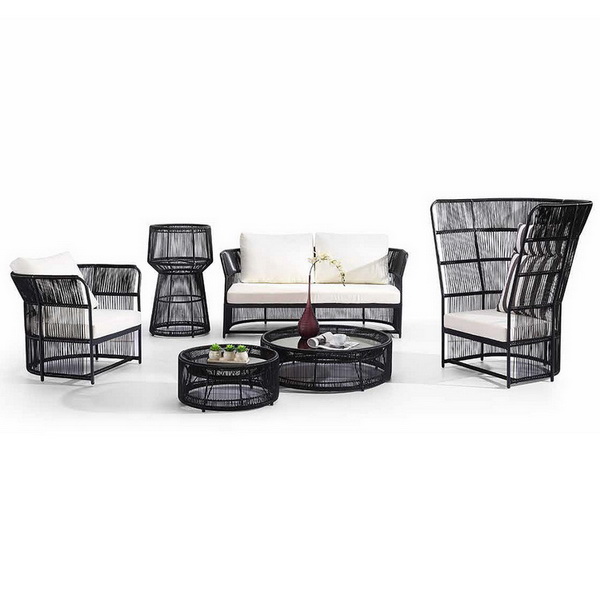 rattan sofa
rattan corner sofa
rattan sofa set
rattan sofa outdoor
rattan sofa sale
rattan sofa bed
rattan sofa garden furniture
cheap rattan sofa
rattan sofa with storage
modern rattan sofa