Outdoor metal patio tables in Foshan, Guangdong, are welcomed all over the world
Views:0 Author:Site Editor Publish Time: 2019-04-29 Origin:Site
Outdoor metal patio tables in Foshan, Guangdong, are welcomed all over the world
Dongye is a large-scale senior leisure furniture enterprise which is committed to the research and development, design, production and sales of stone furniture and rattan technology. After interviewing Chairman Huang of Dongye, we understand the origin of this "outdoor desktop production expert". Dongye has more than 20 years of outdoor furniture desktop production experience, more than 500 professional teachers, 2 factories, 3 research and development centers, and one of the largest outdoor desktop production lines in China, with an annual output of 500,000 pieces, and is known as "outdoor desktop production expert". Main business: marble, slate, ceramic tile, NAG, color glass, stove and other outdoor furniture desktop. Our products cover the domestic and foreign markets, and have a close cooperative relationship with large European and American companies such as /3TO, SAM, MENARDS, Homedeprot, etc. for a long time, which has won consistent praise and recognition from global customers.
A desktop naturally requires a table stand. Outdoor and outdoor metal patio tables or complete outdoor metal patio tables manufactured in Foshan, Guangdong, can meet export standards, and also receive consistent praise and recognition from global customers. If a complete product is purchased in the same place, it will be much cheaper than decentralized purchasing, and the product can be sold on arrival without further processing.
In addition to outdoor metal patio tables, all kinds of outdoor furniture exported from Foshan, Guangdong Province in recent years are equally welcomed by all countries in the world.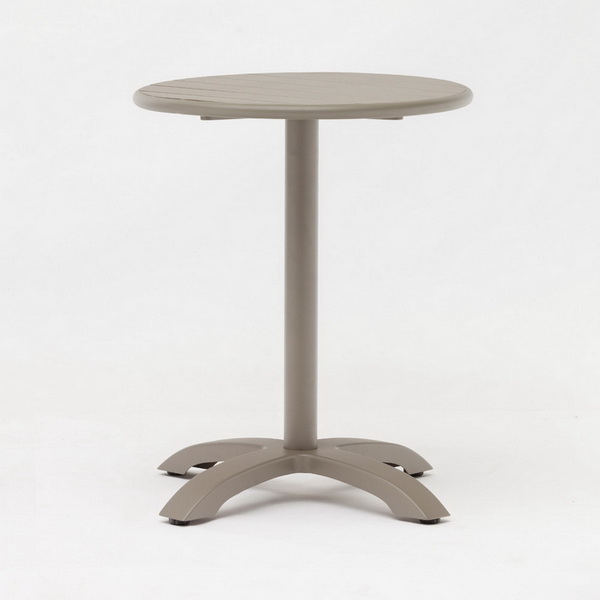 metal patio table
metal bistro table
aluminum patio table
small metal patio table
aluminum patio dining table
round aluminum patio table
outdoor metal bistro table
aluminium round table
round aluminium garden table
aluminium patio table