Outdoor garden sunbeds made of rattan
Views:0 Author:Site Editor Publish Time: 2019-03-11 Origin:Site
Outdoor garden sunbeds made of rattan
Who doesn't want to have a yard to breathe in and get close to nature in a busy city life? Oh, the outdoor ultraviolet radiation is strong. Don't forget to open a sunshade... Add an outdoor garden sunbeds made of vine imitation. After busy work or during holidays, put it on the bed and lie down, but immediately feel comfortable and leisure. The outdoor furniture made of imitation rattan is flexible in style, so it can be programmed into various styles for people to choose. In this respect, the real rattan furniture is much weaker.
In terms of manufacturing cost, vines are small in yield and need to be planted artificially before they can be processed into compilable vines. Therefore, the cost of furniture manufactured with them will naturally be higher, and the price of furniture will be relatively expensive. In addition, outdoor garden sunbeds are placed outdoors, which is relatively easier to age than indoors. The cost of making outdoor garden sunbeds or other outdoor furniture with imitation rattan is much lower and the price will be popular. This is also a reason why people choose more vine-like furniture!
So in any way, vine-like furniture has gradually replaced genuine vine and become the mainstream outdoor product choice in the market, just like when we go out to play, the street can be seen everywhere, outdoor furniture, the preferred vine-like furniture!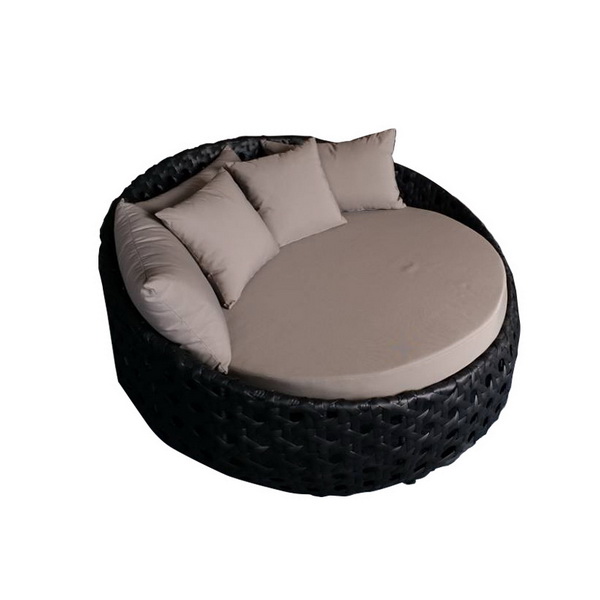 sunbeds for sale
garden sunbeds
hot sunbeds
cheap sunbeds
best sunbeds
commercial sunbeds
sunbed recliners
sunbed outdoor furniture
luxury sunbeds
sunbed supply