Outdoor furniture sofa made of fabric and plastic
Views:0 Author:Site Editor Publish Time: 2019-03-15 Origin:Site
Outdoor furniture sofa made of fabric and plastic
For outdoor furniture sofas made of fabric and plastic materials, they have different characteristics and precautions. Here is a brief introduction.
1. The outdoor furniture sofa is carefully discolored. The outdoor cloth is usually called permanent fabric. It is designed to resist exposure, stain, dampness and mildew. The dyeing cloth with raw solution can not fade easily by injecting pigments into non-woven fabrics, but also resist high strength detergents, which is better than printing and dyeing. Wet cloth should be used to wipe off the dirt and defoliation. Some liquids, such as sunscreen, can cause discoloration of the cloth. Removable covers can generally be washed in cold water with a washing machine, neutral detergent, chlorine-free bleaching agent, and then air-dried.
2. Plastic outdoor furniture sofa: Resin furniture is usually made of plastic, possibly PVC or PE, which can imitate the appearance of wood, wicker knitting and other materials. Plastic furniture cleaning is the simplest, with wet cloth clean, or with neutral soap scrub, for stubborn stains, with chlorine bleach scrub.
Plastic outdoor furniture sofa is not widely used, now the relatively popular is rattan material, comfortable, durable and practical!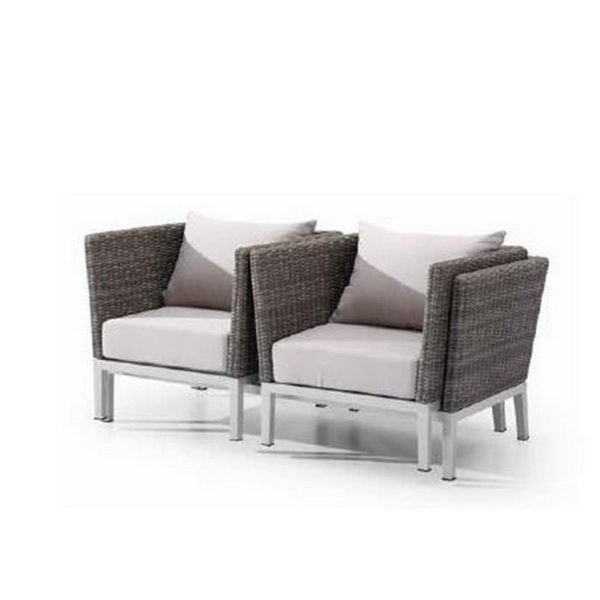 outdoor furniture
outdoor furniture sale
wicker outdoor furniture
outdoor furniture sets
cheap outdoor furniture
big lots outdoor furniture
modern outdoor furniture
rattan outdoor furniture
best outdoor furniture
metal outdoor furniture