Outdoor dining chairs are super popular
Views:0 Author:Site Editor Publish Time: 2019-05-16 Origin:Site
Outdoor dining chairs are super popular
Speaking of the closest to nature, it belongs to rattan outdoor furniture and solid wood furniture. Reporters learned that rattan outdoor furniture and solid wood furniture, because of their natural characteristics, can be properly integrated with the courtyard, so more popular with consumers. However, due to the poor durability of rattan furniture materials and easy to crack, PE rattan products have appeared in recent years. PE rattan products belong to plastic imitation rattan outdoor furniture, which is not only much cheaper than rattan furniture, but also saves the trouble that rattan furniture needs to be maintained. Such PE vine-like products were also popular at the Guangzhou Furniture Exhibition in September. Furniture manufacturers at the exhibition upgraded the design of PE vine-like products, in which the outdoor dining chairs were made with PE Teng and aluminum alloy. The outdoor dining chairs were both modern and natural.
There is no special functional requirement for outdoor furniture, so it is not necessary to match tables, chairs and benches. Outdoor space planning should emphasize individualization, depending on their own needs, it may be enough to put only one leisure and comfortable outdoor dining chair on the balcony.
If there is only one balcony on the ground, you may choose a wooden or rattan outdoor recreational low table with the same or opposite color of indoor furniture and two square low stools, beside which a few pots of dwarf green plants are installed, which can not only make the narrow balcony more spacious, but also create a quadrangular courtyard landscape.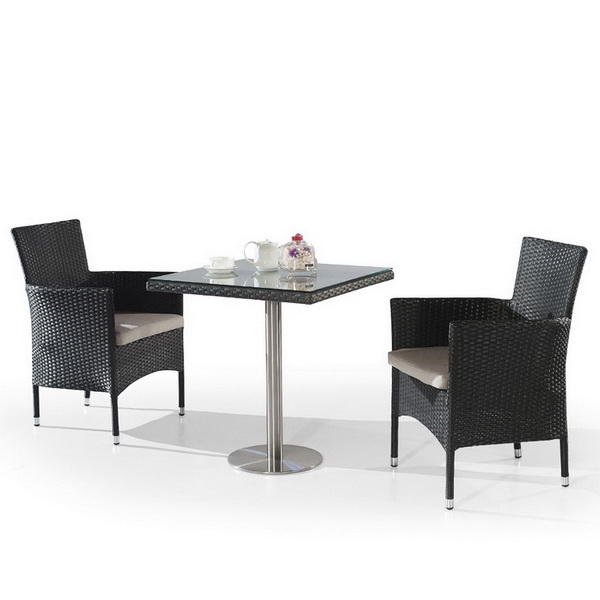 outdoor dining chairs
plastic garden chairs
round wicker chair
outdoor bistro chairs
cheap garden chairs
outdoor wicker dining chairs
modern outdoor chairs
comfy outdoor chair
high back wicker chair
weave chair