Outdoor Lounge Sets Made of Teak
Views:0 Author:Site Editor Publish Time: 2019-06-21 Origin:Site
Outdoor Lounge Sets Made of Teak
Teak and mahogany are a class of furniture, because teak we do not have this tree species in China, so you do not know teak very well. Teak is a very big category, generally the Thai teak and Myanmar teak are the most precious, because Thai teak is prohibited from export, so Myanmar teak is the most precious.
The lounge sets made of teak is becoming more and more popular with consumers nowadays, because it is very practical and has a long service life, and it is also very high-grade in some characteristic places.
So what are the characteristics and benefits of teak? Teak furniture is characterized by long service life, and color retention time is long, under normal circumstances, the use of decades will not change color, which is related to its growth environment and product characteristics. Teak's greatest advantage is that the wood itself has good natural attributes, corrosion resistance, insect and ant resistance, good waterproof and no deformation, which is the most difficult to deform in all wood, even if it is immersed in water. When Zheng He set sail in ancient China, he knew that teak was used to make special parts of the ship hull. Now it is mostly used to make outdoor furniture.
Teak has so many advantages, no wonder more and more people like outdoor furniture made from them. The lounge sets in some hotels will also be made of teak wood, which will make the place more elegant.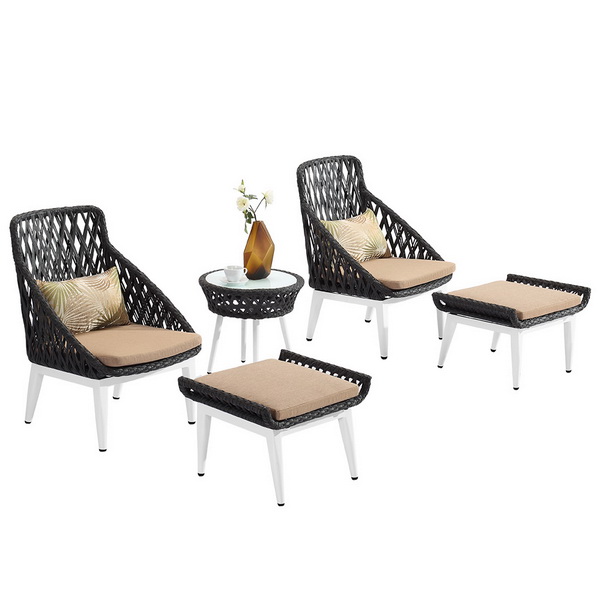 lounge sets
garden lounge set
rattan lounge sofa
garden lounge sofa
sofa lounge restaurant
white outdoor lounge setting
outdoor sectional lounge furniture
round lounge sofa outdoor
single rattan sofa
patio rattan sofa