Origin of outdoor rattan sofa material
Views:0 Author:Site Editor Publish Time: 2019-06-29 Origin:Site
Origin of outdoor rattan sofa material
Cane outdoor sofa, we can see in the courtyard or hotel or terrace, and in addition to cane outdoor sofa, there are many other styles of cane outdoor furniture. Rattan products are so widely used, do you know the origin of furniture made of this material?
Originally vine is a tropical plant growing in Southeast Asia. It is flexible and wear-resistant. People weave vine furniture with their wisdom. Furniture rattan in summer will give people a refreshing feeling, and wear-resistant, long service life. In the late 19th century, this fine rattan furniture with oriental characteristics prevailed in Europe and America, and became popular in the later 25 years.
The rattan used in outdoor furniture has the characteristics of strong flexibility and wear resistance, but its surface is rough, even if polished, it is difficult to cut into a smooth surface, which will inevitably stab the skin. So, for a time, it was replaced by European furniture with gorgeous colors.
In modern times, people abandon the gorgeous European furniture. With the increasing awareness of environmental protection and the trend of returning to nature, people turn to rattan furniture. With the progress of science and technology, people use imitation rattan instead of genuine rattan, thus abandoning the shortcomings of rough surface of genuine rattan, and more wear-resistant than genuine rattan. In this way, the imitation rattan furniture has replaced the real rattan furniture into our life.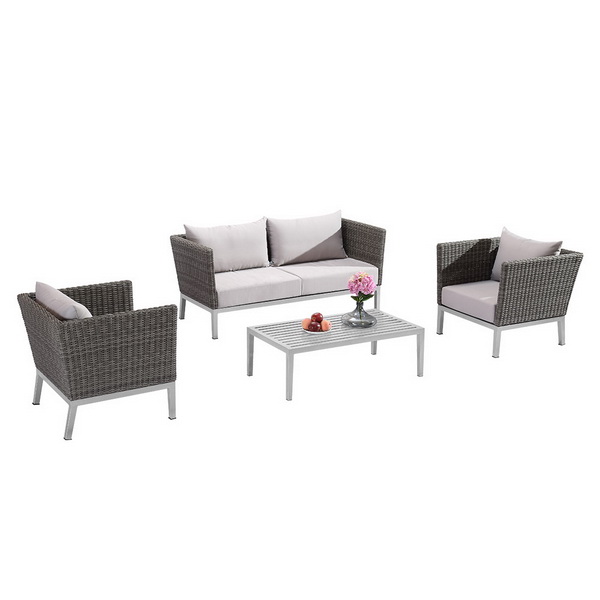 outdoor sofa
outdoor sofa set
outdoor sectional sofa
outdoor corner sofa
rattan outdoor sofa
outdoor sofa sale
outdoor sofa bed
3 seater outdoor sofa
cheap outdoor sofa
outdoor sofas uk