Material selection of garden sofa
Views:0 Author:Site Editor Publish Time: 2019-05-27 Origin:Site
Material selection of garden sofa
When choosing garden furniture, attention should be paid to the style of the courtyard to match, and attention should be paid to the selection of materials. For example, wooden garden sofas are generally dominated by trees and walnuts. This material has a good compression resistance, and the tables and chairs produced are generally more solid. The wood grain of the wood itself can also add a natural Tanabata Festival to the courtyard.
There are also garden sofas made of iron and aluminium. The outdoor tables and chairs made of this material are exceptionally strong. The material of iron sofas is usually cast iron or cast steel. They are shaped by casting at high temperature through moulds. Then, through spraying, painting and other processes, the outdoor use of iron furniture is more effective and stainless and durable. And the style usually outlines the seat with simple lines, simple but not simple, just need to add a soft test point on the chair, you can lie comfortably on it.
Garden sofas are usually made of the same material as seats, and many fashionable rest areas can be created by using the combination of sofas and seats. If you want to place an garden sofa, it is best to build a glass ceiling, or a glass flower room, to do a good job of deformation and fading psychological preparation. There is also a hanging chair usually belongs to a kind of interesting furniture appeared outdoors, of course, it can also create a good overall outdoor style, can play a finishing point effect. This kind of hanging chair is more suitable for the courtyard with children at home, and can create a very good amusement park for children.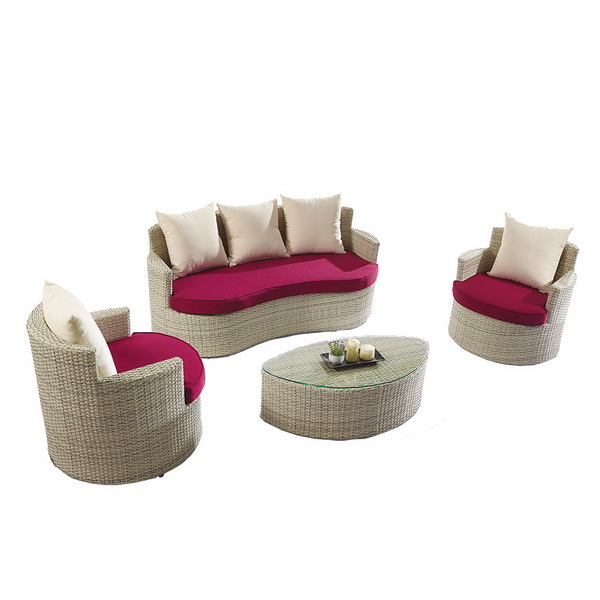 garden sofa
garden corner sofa
garden sofa set
rattan garden sofa
rattan garden sofa set
garden sofa sale
2 seater garden sofa
garden sofas uk
cheap garden sofa
small garden sofa