Material Selection of Park Benches wooden garden furniture
Views:0 Author:Site Editor Publish Time: 2019-04-22 Origin:Site
Material Selection of Park Benches wooden garden furniture
As a common outdoor facility, park benches wooden garden furniture need special attention in daily maintenance because they need to be tested by natural environment such as wind, sun and so on. Generally speaking, the main materials used for making park chairs and the corresponding maintenance methods are totally different according to the different materials.
Hardwood Park Chairs: Never wipe hardwood park chairs with wet or rough rags. The correct way is to wipe them with clean and soft cotton cloth. After a period of time, add a little wax or walnut oil to park chairs and gently wipe them back and forth along the wood grain. Some hot water cups can not be placed directly on the surface of Park chairs, which will leave traces that are not easy to remove. Note that coloured liquids should be absolutely avoided spilling on the desktop.
Plastic Park benches wooden garden furniture: Plastic veneer park chairs should not be exposed to direct sunlight and local vertical pressure, nor be heated to prevent the expansion and degumming of veneer joints; at the same time, it should also prevent local hammering, cutting and cracking. The base of plastic Park chair is mostly fiberboard, which is easy to be damp, swell and separate. Therefore, special attention should be paid to waterproof and moisture-proof, and 1-2 layers of varnish can also be applied on the reverse side of the base, that is, veneer. If it is found that the veneer is detached from its base, it should be cleaned with banana water or xylene, then restored with universal adhesive, and sealed with varnish at the joint after the initial glue is dried.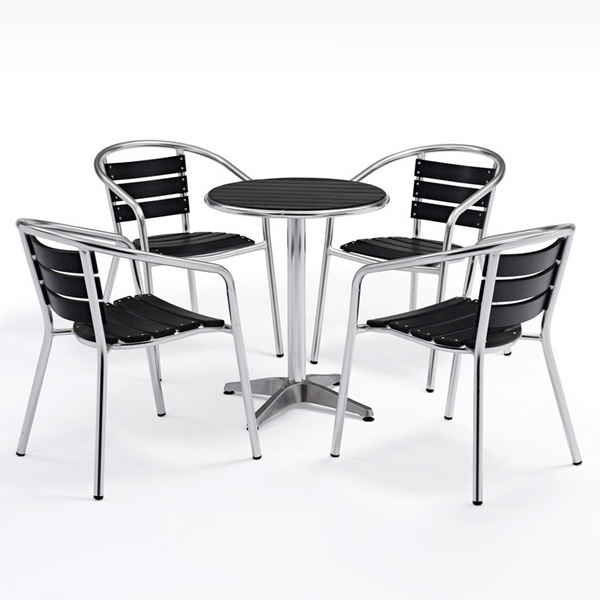 wooden garden furniture
wooden outdoor furniture
wooden garden table and chairs
wooden outdoor table and chairs
plastic outdoor table and chairs
outdoor table and chairs for sale
aluminum table and chairs
wooden garden table chairs
wooden garden table and bench set
bistro table chairs indoor