Maintenance of outdoor folding patio chairs made of aluminium
Views:0 Author:Site Editor Publish Time: 2019-05-17 Origin:Site
Maintenance of outdoor folding patio chairs made of aluminium
How should outdoor folding patio chairs made of aluminium be maintained? The following is a brief introduction:
1. Avoid bumping and handle carefully, and the position should be stable, so that outdoor folding patio chairs legs are smooth, shaking easily deformed furniture, there is also a place to be placed as far as possible not to be touched by hard objects, in order to avoid affecting the life of furniture.
2. Clean dust removal is often the dust on the clean surface of iron furniture. When cleaning, cotton knitted fabric should be used as a cloth, while soft wool brush should be used when cleaning dust in depression areas, so as to avoid damage to the surface of furniture.
3. Far away from acid and alkali, we all know that chemical agents with acid and alkali have corrosive effect on metals. We should keep these metal outdoor furniture away from acid and alkali articles. If they are improperly stained with acid or alkali articles, they should be washed with water bar dirt in time, and then wiped with cotton cloth.
4. You can bask in the sun, but if you want to use it for a longer time, you'd better not expose it to the sun frequently. Long-term exposure will always have an impact on metals. So the place of furniture is as far as possible without direct sunlight, if encountering sunlight, use curtains to shield.
5. The slight humidity has little effect on the aluminium material, but it is better not to stay in the humid environment for a long time. The place should be dry, and when furniture is cleaned, only a wet cloth is needed to clean it.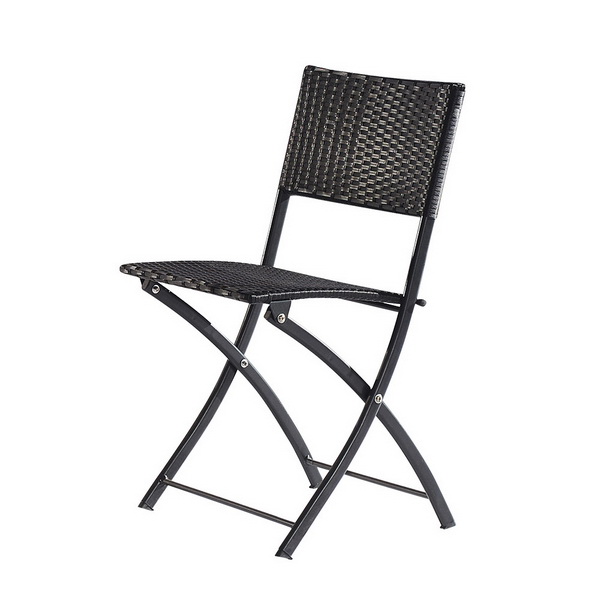 folding patio chairs
folding garden chairs
outside folding chairs
folding bistro chairs
wicker folding chairs
metal folding garden chairs
outdoor patio folding chairs
metal folding bistro chairs
cheap folding garden chairs
outdoor folding bistro chairs