Maintenance of metal outdoor wicker sectional
Views:0 Author:Site Editor Publish Time: 2019-05-21 Origin:Site
Maintenance of metal outdoor wicker sectional
Nowadays, metal outdoor wicker sectional are becoming more and more popular. Compared with the indoor sofa, the outdoor sofa made of metal material has the advantages of metal texture, changeable shape and beautiful appearance. It is also very wear-resistant and durable, and is not easy to be damaged.
In order to prolong the life of outdoor wicker sectional , it is recommended that the following points can be achieved:
1. Regular dust removal, with soft cotton fabric wiping is better.
2. Metal surface is easy to oxidize. Outdoor air is sometimes humid. It's best to build a shelter. Do not let outdoor furniture directly under rain or fog.
3. When cleaning properly, it is not possible to use water containing alkaline soap water or laundry powder to clean, because it is easy to form a protective layer on the surface of iron leisure chairs over time, which leads to rust of iron leisure chairs.
Solid and durable steel outdoor wicker sectional is more common, but also one of the indispensable outdoor facilities. Steel furniture appears in the external part, its maintenance can use soft cloth wipe, but avoid using rough, organic solvents (such as turpentine, decontamination oil) or wet cloth block wipe, these are the main causes of scars, rust. In addition to steel, there are plastic wood, vine and other materials suitable for use in outdoor furniture, their cost is relatively easy to accept, and easier to maintain.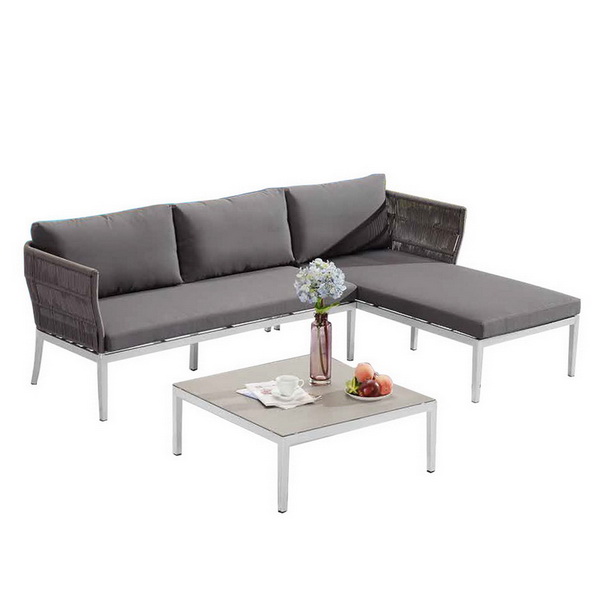 wicker sectional
sectional sets
outdoor patio furniture sectional
outdoor sectional with chaise
grey outdoor sectional
best outdoor sectional
modular outdoor sectional
large outdoor sectional
outdoor sectional furniture sale
outdoor rattan sectional