Maintenance of Amy's patio sectional
Views:1 Author:Site Editor Publish Time: 2019-06-21 Origin:Site
Maintenance of Amy's patio sectional
Amy's family has a lot of courtyards with her favorite patio sectional and tea table sets, all of which are made of rattan. For the protection of these rattan outdoor furniture, she is very personal experience, let's share the following!
First: Avoid direct sunlight, because ultraviolet rays in the sun will make rattan degenerate and crisp, long-term sunlight will make white rattan furniture yellowing, make brown red shiny rattan furniture partial fade, make expensive bamboo and rattan furniture dry, loose and detached.
Second: Avoid getting close to fire and heat sources. In the north, the heating panels in winter are the enemies of rattan furniture. If the cane seat is placed close to the radiator for about a month, it will be found that the cane close to the position has already become dry and crisp, toughness is poor, and it is difficult to recover. Some parts bonded with natural glue are far from falling. Such
Third: Keep ventilated, the cross section of rattan is covered with fine conduits, so rattan furniture can absorb a certain amount of moisture. But if you absorb too much moisture, furniture will become soft, loose structure, flat sagging, and easy to grow mold in the eyes of woven mesh. Such
Fourth: Avoid damp deformation. The advantage of rattan furniture is to fix it to its original shape after damp deformation. After drying or shade drying, it will return to its original shape and size.
Fifth: Insect moth control. What should we do when we find some signs of insect moth in rattan furniture? Pepper noodles or hot pepper noodles are insecticidal and moth-proof, and have no damage to rattan.
Such protection, so Amy's patio sectional and other outdoor furniture can be used for a long time.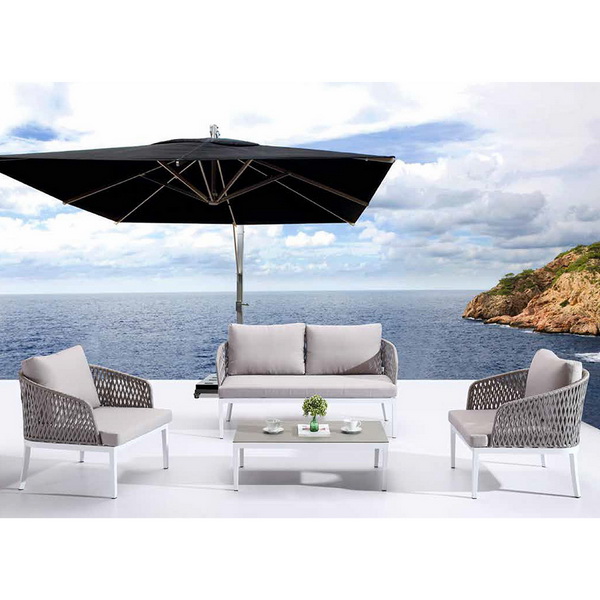 patio sectional
patio sectional sale
outdoor patio sectional
patio sectional sofa
small patio sectional
patio sectional clearance
wicker patio sectional
metal patio sectional
outdoor patio sectional sofa
patio sectional couch