Maintenance methods of outdoor garden sofa furniture
Views:0 Author:Site Editor Publish Time: 2019-04-08 Origin:Site
Maintenance methods of outdoor garden sofa furniture
If you have outdoor garden sofas and other furniture in your courtyard, how should you maintain them? Through the article, you can see that outdoor garden sofas and other furniture have different materials for people to choose. Not only camphorwood mahogany furniture, teak outdoor furniture, but also plastic and stainless steel outdoor furniture is more common. In the maintenance of outdoor furniture, regular dust removal is required, and furniture maintenance is required by the end of the year.
1. Daily maintenance: use clean soft cloth to wipe paint surface regularly, and do not let furniture contact acid, alkaline chemicals and oils.
2. Burn marks: cigarette ends or unburned matches leave burnt marks on the paint surface of furniture. If the paint surface is burnt, a fine-grained hard cloth can be wrapped on the matchstick or toothpick, and traces can be gently wiped, and then coated with a thin wax, the burnt marks can be diluted.
3. Scratch: Carelessly leave white scald marks on the paint surface of furniture. Generally, it can be wiped with a cloth wetted with alcohol, dew, kerosene or tea. If you can't get rid of it, you'd better paint the surface again.
4. scratch: if the furniture lacquer is scratched and does not touch the painted wood, use the same crayon or pigment as the furniture color to smear the skin of the furniture to cover the exposed background, and then apply the transparent nail polish to a thin layer.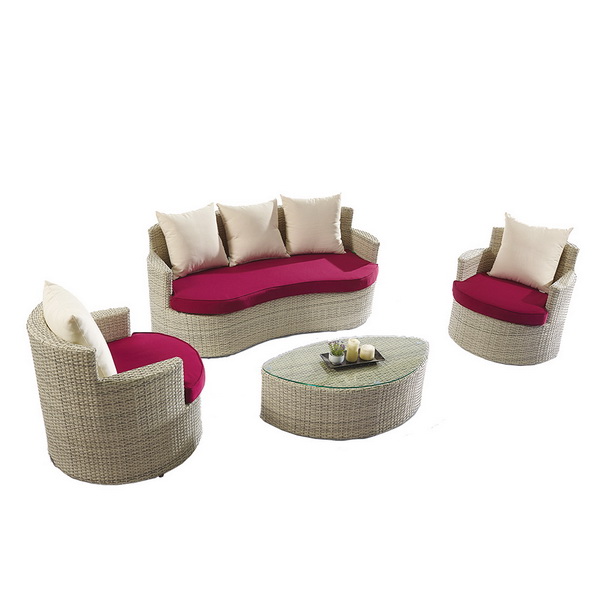 garden sofa
garden corner sofa
garden sofa set
rattan garden sofa
rattan garden sofa set
garden sofa sale
2 seater garden sofa
garden sofas uk
cheap garden sofa
small garden sofa