Maintenance and Cleaning Method of Solid Wood Outdoor Seating
Views:0 Author:Site Editor Publish Time: 2019-05-26 Origin:Site
Maintenance and Cleaning Method of Solid Wood Outdoor Seating
Solid wood outdoor seating is mostly wood-board combination, using only a small part of solid wood raw materials, other parts of the majority of high-density board and other boards.
The maintenance and cleaning methods of solid wood outdoor seating are as follows:
1. Usually when wiping the wood sofa, you can choose to wipe it with a wet cloth first and then dry it with a dry cloth.
2. When placing solid wood sofa, the general choice is under the curtain, which can avoid the direct sunlight on the solid wood sofa.
3. A set of solid wooden sofas is placed in the living room, and the whole living room is plain and generous. Wood sofa is one of the most frequently used furniture in the living room, and moderately priced wood sofa can also be used as outdoor seating, so it needs to be cleaned and maintained regularly to make solid wood sofa permanent and new.
4. When cleaning the dirt on the sandy surface of wood, you can use neutral soap solution and warm water (about 1:20 ratio) to wipe it, then wipe it with clean water, wipe it several times, then wipe it with dry cloth. This can reduce the occurrence of dirt penetrating the paint layer and entering the solid wood surface.
5. After cleaning the wooden sofa with the above method, the solid wood furniture maintenance oil can be sprayed on the surface of the solid wood sofa, which can protect the wood to a certain extent.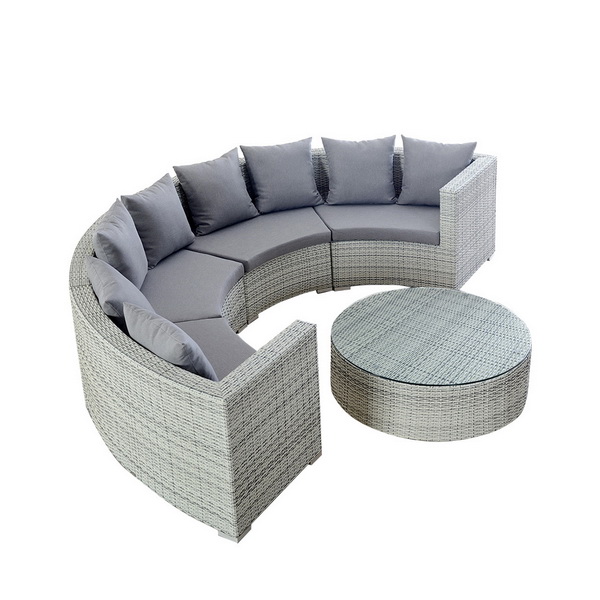 outdoor seating
outdoor seating sets
outdoor corner seating
outdoor seating furniture
cheap outdoor seating
circular outdoor seating
outdoor modular seating
outdoor sectional seating
comfortable outdoor seating
outdoor seating sale