Look at the outdoor couch in the terrace
Views:1 Author:Site Editor Publish Time: 2019-01-18 Origin:Site
Look at the outdoor couch in the terrace.
It is also a very good thing to put a comfortable outdoor couch on the small terrace of your home, to sit and lie on it to watch the flowers bloom and fall, to watch winter go and spring come, and to feel the preciousness of life and nature. A lot of people will ask, put furniture on the terrace, what should we do when it rains? Today, I'd like to share with you how to do this rainy garden terrace.
Waterproof materials can be used. Many friends like to lay wood floors on the terrace, which looks more artistic. However, the wood floors can't withstand the soaking of rainwater. After the laying of wood floors is completed, a layer of waterproof materials can be painted, or waterproof boards can be used from the very beginning. Anticorrosive wood can also be directly selected. The service life of anticorrosive wood will be relatively long. In addition, you can also use large umbrellas. Shading can help you a lot whether it is sunny or rainy, but the umbrellas must be fixed properly to avoid being blown away in strong winds.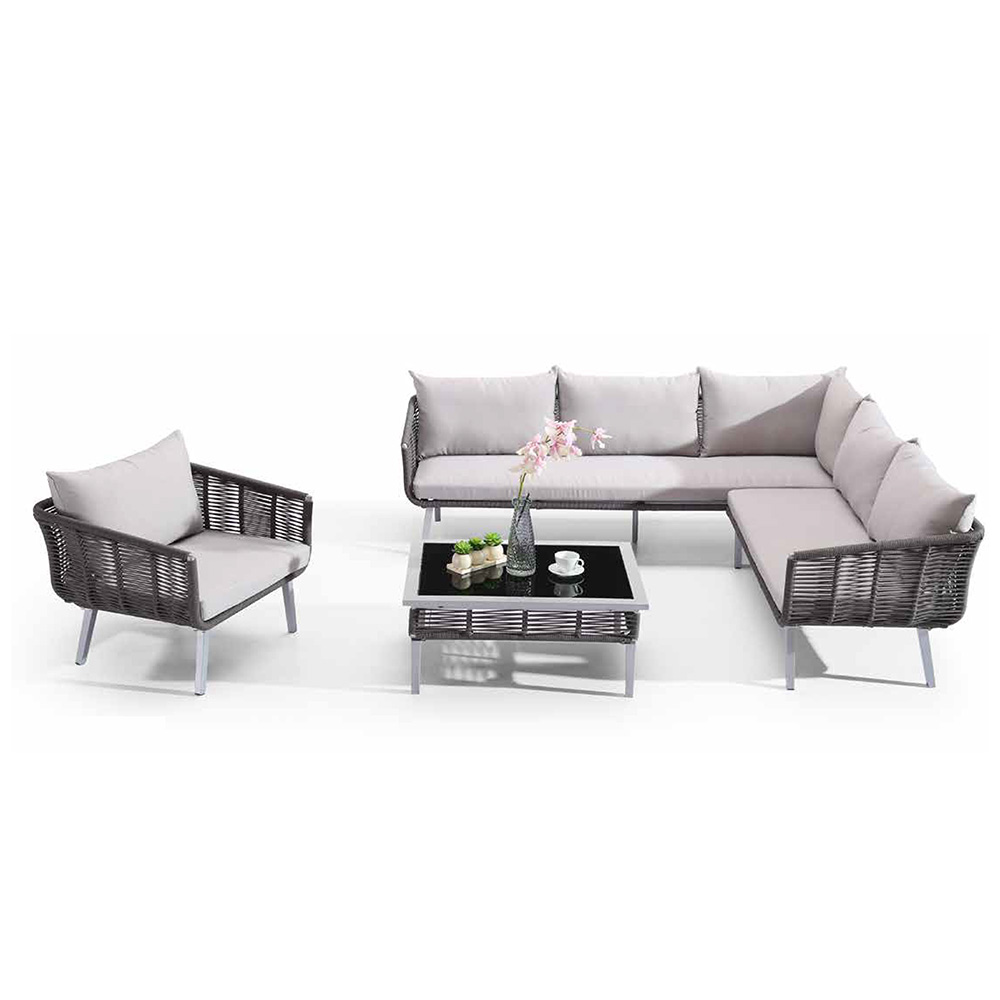 outdoor couch or other outdoor furniture need to withstand long-term wind and sun exposure, so it is very important to buy a durable outdoor furniture, of which rattan materials are very good, crack - proof, moisture - proof, durability is also very strong, but also very beautiful, is the ideal garden furniture.
Finally, it is also the most direct way to make a glass roof for the terrace and turn it directly into a sunshine room, so that there will be no worries!